by
Tara Hornor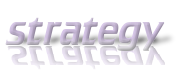 Get Off the Fence! Focus Your Email Marketing!
Email marketing is an excellent way to reach out to customers and promote a brand. It's cheaper, easier, and more effective than many offline marketing methods such as catalogs or posters . Unfortunately, this makes email marketing a prime target for abuse by unethical marketers. The result is that many emails get ignored by potential customers, but there are several tips, tricks, and secrets that can increase the success of email marketing campaigns:
Subject Lines Matter
Don't use spam phrases, capital letters, or exclamation marks in the subject line. Your emails will end up in the trash if they read like spam. Be ready to test and adjust your campaign as you go. You'll find certain subject lines are more effective than others.
Fulfill Expectations
Provide readers with whatever product or service they might be searching for. Targeting specific readers with focused messaging makes this much easier. Coordinate carefully with operations to ensure that the promises made in any email campaigns can be kept. Nothing is more frustrating than to get excited about a product or service only to find that the email was wrong or even deceptive.
One Size Doesn't Fit Everyone
Collect subscriber information and send targeted information instead of generic messages. Effective messages are always personal. If at all possible, include a first and last name – even in the subject line when practical.
Don't Hide the Sender
Successful email marketing campaigns begin when senders ensure that receivers know where the messages are coming from. If recipients can tell who is sending the messages, they are more likely to trust the message. On the other hand, when you can't tell who it is that sent the email, you're much more likely to skip it.
Never CC Subscribers
This tactic can annihilate an email marketing campaign. Using CC options cause marketers to violate privacy terms and can damage a business' reputation. We've all seen those emails where hundreds of other people are included in the CC. Now all those people have your email address and there's nothing you can do about it. Not only is this amateurish, it's often illegal. Use the BC option instead when sending out an email to more than one recipient. Remember, though, to only put your email address in the main "To" line so that, again, only your email is the one seen.
Include a Clear Call To Action
If an email doesn't contain a clear call to action, customers won't know what to do. Ensure all emails have a clear call-to-action like "call us now!" or "click for more information" or even a "purchase now" button.
Don't Rely on Images
Images are often blocked by spam detection software. Images should never be included in email marketing messages as a primary piece of information. It's fine to include them if you want to add some branding, but don't rely upon images for your message to be read.
Use Text and HTML Email Newsletters
Create two versions of all email marketing newsletters. Create an HTML version and a text-only version with an available link to each. This gives readers the option of choosing which to view if their email program doesn't interpret HTML.
Remember the KISS Rule
Never create long email messages: Keep It Simple Silly. They take too much time to read. Keep all information scannable and relevant. A common standard is to make sure that the primary message shows up above the "fold" of the page (the area of the screen seen without the reader needing to scroll down).
Timing is Key
Sending marketing emails too frequently can annoy customers. Sending emails sporadically can cause forgetfulness. Try to strike a balance with frequency and be consistent.
Don't Sell–Build Relationships
Don't resort to hard selling. Focus efforts on networking and building relationships. While emails are a simple form of communication, they can be the first impression a customer has for your company. So think long-term, not short-sell.
Let Readers Leave Easily
Email should always include an unsubscribe link so that subscribers can choose to opt out. It's only fair that consumers should have a choice in communications and relationships with businesses.
BONUS:
Bounce Those Bouncing Addresses
Don't waste time trying to correct addresses that bounce. It's not worth it. Just remove the offending email from the subscriber list and move on. The problem here is that too much time is often spent trying to fix a few emails that are no longer valid. If it bounced once, it's likely going to bounce again.
Email marketing can bring positive results quickly if marketing efforts are focused. Engage readers on a personal level to lay a solid foundation for future sales. Use these strategies to provide the fuel you need to ignite your next email marketing campaign.
Author's Bio:
Tara Hornor writes about marketing, advertising, branding, web and graphic design, and desktop publishing for PrintPlace.com a company that offers online printing for print marketing media. Find her on Twitter as @TaraHornor .
Thank you, Taral!
–ME "Liz" Strauss