Getting to Success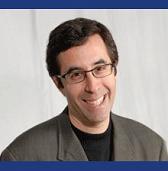 This week, Barry Moltz, author of Bounce!: Failure, Resiliency, and Confidence to Achieve Your Next Great Success. has been telling us how to view our success and failures so that we learn how to Bounce! along the path of a business career. He's shown us how we can let go of false ideas about success and pointed out that some failures offer us no lesson at all. Letting go of the "joy of victory and the agony of defeat" can free us up to move forward with confidence, enthusiasm and passion.
Sometimes we succeed brilliantly, but it's just not something that we can repeat.
In Chapter 2, you talk about your fascination with One-Hit Wonders. Isn't being a One-Hit Wonder a bad thing? Where do One-Hit Wonders fit in a successful career?
What happens if you go out there and only hit that big success one time like those one hit wonders? Remember, it doesn't matter how many times you fail. It doesn't matter how many times you almost get it right. No one is going to know or care about your failures, and neither should you. All that matters in business is that you get it right once. Wayne Gretzky said that "You miss 100 percent of the shots you don't take." We can't get caught up in the failures. It only matters that we met our success requirements that one time. When things go bad, we can think back to perhaps that one time where the planets aligned, and we got to the goal line.

With true business confidence, we can look back a single success and enjoy it for what it was. Maybe there is only one success on a particular path. We may need to bounce to an entirely different path to get another success. The complete answer to this puzzle can't be known until the end of our lives. The order of successes and failures does not diminish the high point. Hitting it once can help root a sense of business confidence that will carry through whether the rest of the path is filled with failure, success, or a mix of both. It will give us the resiliency spring to bounce through the rest of our business lives
Thanks, Barry!
Tomorrow Barry explains how to break free of the success mythology. Find more great information about Bounce! and advice on success and failure at BarryMoltz.com
–ME "Liz" Strauss
If you'd like Barry to do a guest post or an interview at your blog during his virtual book tour, email me at lizsun2 at gmail.com