Information Is Everywhere

I know you. You're like me.
Maybe you've even stared at your computer as much as I've stared at mine thinking.
Am I good enough, strong enough, smart enough, or ready to stay the course enough to follow through brilliantly? It doesn't take much to look around the Internet and see so many things sparkling, awesome, and appealing. I can't do most of them. I'm not like the one I call "stealth brilliance." I'm not even close to the "Wonder Woman" who keeps everyone talking on Twitter.
I'm just me.
I might have one thing on you. I know that's the secret.
I'm just me and no one else can be that.
When you're staring at your computer and
you don't know what to write, blog your experience.
When you're not sure whether the thing that happened
is solid gold or smoke and mirrors, blog your experience.
When your heart thinks a beautiful thing has occurred
and your head says that you're being sappy, blog your experience.
When you're dying to get the information just right,
but you can't find the words, blog your experience.
When you've met the best person, read the best book,
learned the best trick for saving time, blog it, share it, give it to us.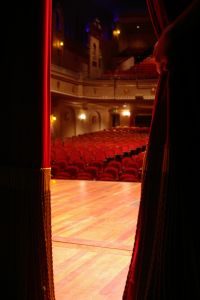 You see information is everywhere on the Internet. We're bombarded with it.
We don't need more unframed facts.
We need more humanity.
Tell reality in the words of someone who lived it.
Be bold in your thinking. Be brave in your living.
Be authentic in what you share.
No one can argue with the truth of you.
You're not backstage. It's life happening.
Blog your experience.
It's you I came to read.
–ME "Liz" Strauss
Work with Liz on your web presence.