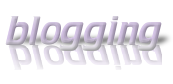 This blog is brobdingnagian.
Are you scratching your head, wondering why I would talk like this? I don't talk like this.
Have you already headed over to a dictionary website to see what brobdingnagian means? That's where I found its meaning. My Microsoft Word Processor doesn't even recognize it as a word.
Have you made it this far in my post without pulling out your hair? Congratulations!
Deduct $5 now
If you strip this 14-letter word of its pomp and circumstance, you get this: big. Brobdingnagian is one of those $5 words that do not belong in a blog post and can be substituted for a word worth a dime.
Why should $5 words be avoided?
It takes unnecessary time for a reader to look them up. Most people have limited time and want to read through a blog without spending undue time with a dictionary in hand or in another tab.
Brobdingnagian words are likely to send readers searching for more reader-friendly blogs. Who wants to read a blog that needs an interpreter? Not me.
If you're making a call to action in your blog, how can your readers act on something they do not understand?
I'm not saying that you have to dumb your writing down. There is no hard and fast rule that says you have to stick to words no longer than seven letters. People do have to understand what you're trying to say. If they don't, they are not going to stick around on your blog.
When I wrote for the newspaper, my boss told us that our readers' level was that of fifth graders. He told us they would not continue to buy papers if we wrote at a higher level. I always remembered that because I used to write poetry, and I liked to pepper my poems with $5 words. That was fine for something personal, but for the public, it was unacceptable.
Explanations for technical terminology
Most of us writers don't have a problem getting rid of complicated, unheard of words. However, we might be involved in a field that uses several acronyms and abbreviations. I didn't know that a-s stood for all-sung.
There also might be words that are common in a certain field, like quadrille. But to laymen, that means absolutely nothing.
If your audience knows the acronyms and technical terms you use, you don't necessarily have to explain them every time. But if you think you just might get a newbie or novice, I suggest you provide an explanation the first time you introduce the word in a post. After that, you don't have to mention it again.
If you don't want to do that, be sure to provide the resources for newcomers to your blog, so they can easily locate the meanings of words like concerto grosso and obbligato. The easiest way to do this is to add a glossary.
Add high quality
After you subtract all the $5 words, what are you left with? If it's not much, you're doing something wrong. Blogs should serve their readers as a well of resourceful and/or entertaining information. They should quench their readers' thirst for knowledge.
When you provide your audience with a usable message, they won't want a refund on your 10-cent words. They'll take it to the bank.
What do you do to make sure people understand what you're writing?
—-
Terez Howard operates TheWriteBloggers, a professional blogging service which builds clients' authority status and net visibility. She regularly blogs at Freelance Writing Mamas . You'll find her on Twitter @thewriteblogger
Thanks, Terez!
–ME "Liz" Strauss
Work with Liz on your business!!
I'm a proud affiliate of