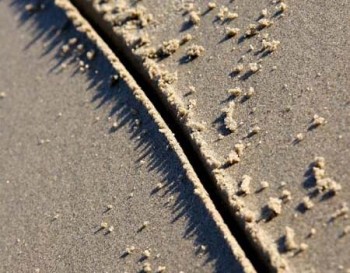 When I think of social media I think of a generally positive environment, where most people are trying to be liked (literally and figuratively). We go about finding like minded ideas, commenting on articles and sharing opinions and thoughts… its fun! However, as more people embrace these channels for communication on a regular basis; I'm finding that more are pushing the boundaries of privacy. Where is too far?
Trying to Hang Out
I have a weird thing about hanging out with Twitter friends, or anybody I know purely from online. If someone takes a proactive approach to try and meet up with me 1 on 1 from purely social channels, (even if it is for business reasons) it feels weird. There is something settling about having a conversation with a stranger over a phone before meeting them in person that settles me down, and I don't necessarily get that with social media.Now this is different, if I run in to someone at an event or expo that I have had communication with, but never met in person. In that environment I feel comfortable speaking with someone whom I'd conversed with purely online.
Brands Displaying Remorse
If your businesses brand is using social media, are you reaching out to people in need? Answering questions and engaging with your community is a staple for social success. However, in certain instances I question the motives behind some brands because we as users can't forget that most companies are ultimately, profit driven. Take this scenario in to play:
Guy tweets out "My grandpa is sick and in the hospital, pray for him"
Random brand that sells clothing: "Sorry to hear, our prayers are with you"
Is this scenario why social is cool? Or is this why social is creepy? I think it is a bit of both. I think it definitely depends on the company's image and positioning. I don't want to get a remorseful message from my credit card processing vendor, however I might take a message from Toms Shoes a bit more to heart.
This is where PR and social tie together. Your brand's social strategy must be consistent across all platforms of your business. You don't want to have an outsourced community manager that doesn't understand the company culture; you want to have a consistent, targeted strategy from high level PR strategy to lower level, consumer facing social media strategy.
Matt Krautstrunk is a writer and social entrepreneur, touching on topics ranging from social media marketing to time clock software for Resource Nation; and online resource providing purchasing advice for small business owners and entrepreneurs.