h4> by
Heather J. Sanchez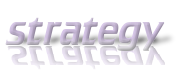 While real estate investing is a diverse field with avenues for all skill levels and incomes to participate, I find the most successful hands-on investors tend have a few qualities in common.
5 Traits of Successful Real Estate Investors
I've seen these five qualities in successful investors ranging from my own mentor, Steve Davis, who works full-time in real estate, to men and women who have turned one or a two good investments into a reliable second income.
Successful Real Estate Investors Plan and Follow Through

For individuals who purchase homes for investment, creating plans and having the commitment to execute them is vital.

Buying an apartment complex, for instance, is a major decision. Without the right research and due diligence, you might miss out on the fact that the property has liens against it totaling millions of dollars. Or you might miss out on a chance to negotiate an amazing deal, simply because you never took the time to [understand the seller's needs](http://www.lifestylesunlimited.com/four-ways-to-better-chance-your-real-estate-deals/).

Of course the most successful real estate investors I know are smart. But what really sets them apart is their willingness to work hard in order to acquire and maintain investments that are profitable.

Successful Real Estate Investors Are Flexible and Open-Minded

Very little stays the same in real estate investing. Neighborhoods are different. Houses are different, and tenants are different.

To realize the greatest success in real estate investing, you'll need the open-mindedness to consider different strategies for different investments. Furthermore, you'll need to be able to create or find solutions to problems both big and small that arise seemingly out of nowhere.

And finally, you need the flexibility to be able to walk out of a deal at the last minute.

Successful Real Estate Investors Love to Meet New People

Very simply, you can't do it alone in real estate investing. Whether you're buying houses to flip or to rent out, you'll need to work with a small army of professionals.

And let me assure you that not all contractors, escrow agents, and home inspectors are the same. The more you're willing to network and make connections with others, the more likely you are to find the people that can help you achieve a successful investment strategy.

A real estate investing club is a great place to find allies, but don't discount the people you meet at PTA meetings or company softball matches. In this business, you really can "make your own luck" by stumbling upon people who can be of great help.

Successful Real Estate Investors Are Patient

A good real estate investor doesn't let her emotions lead her into making rash delicions. She doesn't give up after minor setbacks. She is willing to look at dozens of homes before finding one that she determines will be profitable.

Many times, beginning real estate investors are quick to jump the gun on property purchases because they're eager to start investing. However, by only investing in properties that fit your criteria and by turning them into long-term investments, you'll realize the greatest benefit in terms of income and personal satisfaction.

Successful Real Estate Investors Are Trustworthy

To be a successful real estate investor, you need to be the kind of person that others can rely upon.

You want fellow investors to call you with opportunities because they know its worth their time to work with you. You want tenants who are glad to renew their leases because they enjoy working with you.

You simply can't achieve this if others don't trust you. I find the individuals who genuinely want to help others and who are guided by strong ethics realize the greatest successes in investing.
No matter the business or the calling, if we're set for success, it's easy to see how investing in these five traits can give us all an edge.
Author's Bio:
Heather is a staff writer for Lifestyles Unlimited. She enjoys analyzing real estate investment trends, laws, and practices while debunking myths. As the owner of multiple rental properties and "flipped" houses, Heather believes that Real Estate Investors help put money back into the North American economy.