A Guest Post by
Rahil Muzafar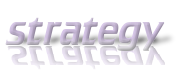 What Lessons Will You Keep?
By the time this post goes live, millions of words would have already been said, written and discussed about Steve Jobs – the man behind 21st century's technological revolution. I don't think any words coming from me would justify the greats of this man. Therefore, I prefer to talk about his inspiring words rather than of the man himself. No words can fill the void he left behind, and because he is a legacy that lives on in his work, I find it a necessity to discuss about his professional feats and their impact on us.
Until earlier, I admit, I was naive enough to think of him as just the CEO of Apple Inc. Never did it cross me that this man was a genius; that he did not only give the world some pretty usable devices, he also made sure his customers became die hard loyalists to Apple. How did he do it? What did he believe in? These are answers that can be found right in his words. Being an entrepreneur there were some amazing words that I found to be not only inspirational but also very practical for people who are looking to make it big. Here's what I am talking about.
"But Apple really beats to a different drummer. I used to say that Apple should be the Sony of this business, but in reality, I think Apple should be the Apple of this business"
Lesson: Create Your Own Identity
Inspiration should not be mixed with derivation. You should be inspired by the greats – yes; but you should never want to "imitate them". This is exactly how Apple created its unique identity through the looks, the functionality, and even the internal features of its products. You will not find an Apple product that tries to impersonate another product. There's always something very distinctive in all of their products. Note that the focus here is not just on unique design or looks, rather on a unique imagination and approach to your business. You don't become a "great" by mimicking some "great".
"For you to sleep well at night, the aesthetic, the quality, has to be carried all the way through."
Lesson: Never Compromise on Product Quality
If quality isn't your priority, forget about getting customer loyalty. This quote is applicable to all professions coming from all walks of life. Be it engineering or designing, every product must satisfy the eyes of the customer. When a customer's aesthetic sense gets lured, there will be a natural curiosity to know more about the product. If your service/product satisfies both the customer's eyes and the purposes, you can put your feet up and relax because you are on solid grounds.
"I didn't see it then, but it turned out that getting fired from Apple was the best thing that could have ever happened to me. The heaviness of being successful was replaced by the lightness of being a beginner again, less sure about everything. It freed me to enter one of the most creative periods of my life."
Lesson: Do Not Let Failures get in the way
Let's face it. Being an entrepreneur and a visionary is not easy. And who knows this better than Steve Jobs! Being fired from your own company is a devastating experience, even more than experiencing some financial loss. But this is what makes the "man" so special, he didn't give up (Started another company, and just kept going) He was back within a year and ever since he became the epitome of company's success. Lesson for us, never lose confidence in your abilities even when others are writing you off. There are times when you'll fail in a grand manner, but that's what entrepreneurship.
"And it comes from saying no to 1,000 things to make sure we don't get on the wrong track or try to do too much. We're always thinking about new markets we could enter, but it's only by saying no that you can concentrate on the things that are really important."
Lesson: Focus on Your Niche
The problem with following a success story is that it leaves no room for originality. The moment a business gets successful, euphoric optimism settles in. You start thinking of endless possibilities and try to put your foot in everywhere. This is where focus decentralizes and the business goes awry. Apple was a global leader in manufacturing systems; smart computing systems. The company did not try to be what it was not; it did not try to jump from market to market. All it did was to focus on improvising its core products and making sure people get systems that have never been manufactured by companies before. When you learn to devote time, energy and efforts into developing, enhancing and updating every part of your niche business, you are bound to be successful. Being haphazard in your approach can never get your business the strength, the success or even the attention it deserves.
"Being the richest man in the cemetery doesn't matter to me. Going to bed at night saying we've done something wonderful, that's what matters to me."
Lesson: Money should not always be the Sole Purpose
Many wouldn't agree with me, but money should not be the "only" motivation for you to do anything. It's true that money is naturally every man's goal, but you should also realize that the world's best feelings don't have anything to do with the richest man; rather it comes from being able to do something which is close to your heart. Entrepreneurs need to look beyond the objective of being profitable. And don't get disappointed when the cash flow is not as good as expected, because the disappointment might result in bad decisions in a desperate attempt to be financially successful. If you keep money as the sole objective, you will miss many occasions to celebrate.
Rahil Muzafar
—-
Author's Bio:
Rahil is an SEO expert, and writes on topics related to Internet Marketing. He's working for smartpress.com that offers quality sell sheet printing service
Thanks! Rahil!
–ME "Liz" Strauss
Work with Liz on your business!!