A Guest Post by
Rahil Muzafar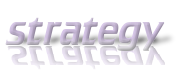 Social Media Marketing is easy for those who understand the nitty-gritty of sociology and human's need to share anything substantial, with their loved ones. Everybody likes to share, even the people who appear to be a little unsociable have this underlying desire to let somebody in on what's going around in their lives. Any social media marketing campaign that manages to trigger this desire is sure to make it big. Sharing is made extremely easy by all those social networks out there, all you need to know is exactly why, when, and what people want to share with their friends, families, or colleagues. When looking for the answers, there are some invaluable lessons that you can learn by looking at the people's nicks in your contact's list (given that you have a fairly large one), let's take a look at some of these lessons.
Like to share something inspirational:
People look to share whenever they come across something that touches their hearts in a positive way, giving them something good to think about, something to cheer, and something to help them see a silver lining in the dark clouds, that's the reason you will see people using the phrases like "You are never given a wish without also being given the power to make it come true" or "It is not the mountain we conquer but ourselves". Therefore, if you can come up with an article, image, or video which is inspirational in one way or another, you will surely find people who are keen to share that with the friends.
Like to share something hilarious:
Another thing largely shared by people at social networks is anything which is downrightly funny. People love to share a good laugh with their friends, doesn't matter if it is coming from a witty one-liner, funny incident, videos, or an article. Hilarious videos are one of the most commonly shared types of videos at social media and you don't need to see any statistics for that. You can simply go to your Facebook page and take a look around. You will surely find a couple of funny videos shared by some of your contacts at any given point of time. Lesson for you; come up with something funny, which is directly related to the theme of your blog/website. It doesn't necessarily need to be outrageously humorous, anything that brings smile to someone face will do.
Like to share something adorable:
That's especially popular amongst the female users, apart from the nick names; you can see the popularity by looking at the number of views at videos with babies, pets, and the likes. To make the most of this trend, you need to offer something cute, anything having to do with family and the loved ones, something that ignites the feelings of love, affection, bonding, and care.
Like to share the ironies of life:
This is cynic's reply to people sharing that cute stuff. You will often see nick names like "It may be that your whole purpose in life is simply to serve as a warning to others" or even the more crude ones like "We are born naked, wet and hungry. Then things get worse". It's not easy to come up with something that true yet funny, but that's probably the most commonly shared type of content amongst adults, especially if it has something to do with their profession.
Like to share something that's closer to their heart:
At times you will see people keeping nick names, which are not funny, cool, witty, inspirational, or doesn't even make any sense at all, the only reason for choosing these nick names over the more interesting ones is because there's something that's closer to their hearts. Lesson to be learned? Put yourself in your customers' shoes, and then try to come up with some slide, video, or article that they can relate to, something that's directly related to their age group, profession, ambition, views, likes, or dislikes, and chances are that they will be sharing that with the like-minded people in next to no time.
_______
Author's Bio:
Rahil is an Internet Marketing and social media expert. Feel free to visit his website and avail a yahoo domain code and coupon for midphase. In addition to these yahoo and midphase deals, you will find many different coupon codes and discounts for web hosting services.
Thanks! Rahil!
–ME "Liz" Strauss
Work with Liz on your business!!