A Guest Post by
Rahil Muzafar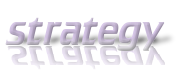 We know that almost all products, no matter how good or bad they are, have a certain life cycle, and once a product has ran its lifecycle, the business needs to modify, innovate, or even create new products to survive. So, whether you are an old online business or a new one, you can benefit from having a step by step course-of-action for product creation, because you will need it sooner than later.
Online businesses should not be treated differently from their offline counterparts, as far as product creation is concerned. In both cases, the businesses have to come up with a product, or service that some customers are looking for, while expecting some rewards (AKA profits) for doing so. The only difference is probably in the nature of the products, for example, in cyber world, even a website that offers a very basic service like accumulating news on a specific topic at a single platform is still a product, regardless of how profitable or unprofitable it turns out to be.
Following are five basic steps that you should adhere to, when creating a new online product, regardless of how small or how big the product is supposed to be.
Step 1 – Idea
First step in product developments of all sorts is the idea, whether it is unique or just inspired by an already successful business model. The idea for an online product should be based on solving an unattended problem or a particular need of Internet users. Mindlessly copying some get rich quick schemes with the purpose of earning some extra income doesn't really stand for an idea.
Remember that the web might appear to be already cluttered by all types of business, but a little out-of-the-box thinking will reveal many untapped markets, however you will be able to see these opportunities only if you are not driven by "overnight riches" dreams.
Step 2 – Scrutinizing
Next step is to brood over the idea, while considering all aspects. This phase is very important, still most entrepreneurs, in sheer excitement, neglect this very important step, and go straight from idea to development phase. It's important that you take some time and wait for the excitement to settle down, only then you will be able to see the glitches in your plot. Once the initial excitement fades out, you will see that it's not really a walk in the park.
Step 3 – Marketing Strategy
Some businesses devise a marketing strategy after the product is ready. Ideally, you should be wearing your marketing hat even before you get into the development phase. Having a marketing strategy, or more importantly the target market in mind will help you come up with a product/service that caters to the specific type of customers you are going to target. Thinking from the perspective of a marketer will give you an idea of the cost, and profit margins. Otherwise, it's quite possible that once you've invested your time or resources in the product development, you will discover that you aren't left with enough money or resources to invest on marketing.
Step 4 – Product Development:
Once you've mulled over the idea a number of times, and devised a marketing plan, it's now time to develop the product. This should be easy, because you've successfully gone through the planning phase.
When developing product, think of your customers, and what they'd be looking for, and not what you're looking for.
Step 5 – Test Marketing
Before you go full throttle with your marketing strategy, you must do the test marketing. Test marketing is quite the same like the actual marketing, but on a smaller scale, while targeting a small test group. Thanks to the Internet, you can use the power of social media to identify your target customers and check the initial response. If it's good, you should set the wheels in motion, and if they are finding faults in your product/services, be thankful that you've avoided a bigger setback, and get back to make necessary changes before launching the final product into the market.
Rahil Muzafar
—-
Author's Bio:
This article was contributed by Rahil, who is an Internet Marketer, specializing in making available discounts (like this) and coupon codes (click to see) opportunities. At his website, you will find all kinds of coupon codes and discounts, from hosting packages to stuff like 4inkjets or 123inkjet. Feel free to avail these deals to save on popular online products.
Thanks! Rahil!
–ME "Liz" Strauss
Work with Liz on your business!!