By Jael Strong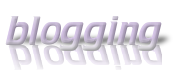 With today's economy, it isn't uncommon to hear people say, "I'll take whatever job I can get!"  Let me say right from the start, that is not my attitude.  But still, the logic is sound.  We need money.  We provide a service.  We don't have to like it, we just have to write about it.  In the end though, when you will write anything for a buck, it can start to feel a bit like literary prostitution.
There are many reasons why a person might not feel inclined to write about a certain topic.  A certain theme may clash with an individuals world view or moral code.  The topic may completely fall out of a writer's realm of expertise.  Then there are those subjects that we find plain boring. 
If you are blogging strictly for yourself, even if money is an issue, the solution is simple:  Don't write about anything that you do not feel inclined to write about.  If you are fairly good with public relations though you might get the drift that your readers want you to address a particular subject.  In that case you have a choice:  Please the readers or please yourself.  In the instance of blogging for an outside entity the choice is very similar, but there are the added strings of increased visibility and possible financial remuneration at stake.
So, how can you make a less than savory writing assignment more palatable?  If you feel less than qualified to write on a certain subject, but you don't want to pass on a blogging opportunity, do some research.  Of course, most of us are not in the position to spend countless hours researching for a relatively small writing assignment. So, set the timer and do some digging for a set period of time.  In the end, you may discover that you know more than you did on the topic.  You may also discover that with a bit more effort, you could speak with a degree of authority on the topic.
This technique can also help you if you are simply not interested in the topic at issue.  It may be that you know just enough about the subject to hate it.  After a bit of research, you may actually find it intriguing.  
In the end, you may choose to pass on the assignment, but if your aching for visibility or  a little extra cash, don't casually pass over potential.  If you love writing, you can put your added panache to any subject and make it come alive for yourself and for your readers.  
 
Jael Strong writes for TheWriteBloggers, a professional blogging service which builds clients' authority status and net visibility.  She has written both fiction and non-fiction pieces for print and online publications.  She regularly blogs at Freelance Writing Mamas .
Thanks, Jael
–ME "Liz" Strauss
Work with Liz on your business!!
I'm a proud affiliate of