The Best Personal Branding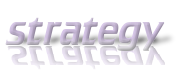 I admit that most ideas of personal branding in the virtual world somewhat disturb me. It's not the idea of self-promoting that bugs me so much as how most guides talking about "personal branding" give the most obvious solutions that would make even the most interesting man or woman in the world appear safe, humdrum, and perhaps not even human.
Why Personality Matters in the Online Space
When it comes to personal branding, everyone advises to put your best foot forward, be clear, and be brief. These tips are all good and well, but I've found that, after reading article after article emphasizing these safe and simple approaches, the result of this advice produces a guarded and uninviting profile.
One of the most underutilized tools in online marketing appears to be having a personality. With everyone focused on putting their best foot forward, online brands are starting to look the same. And if your "online brand" appears as fake, stiff, or scripted as the next, what's the point of having one anyway?
While employers and clients are definitely interested in people who take their work seriously, they also like to know that they're dealing with an actual human being. Which is why, for most social networking profiles, it's good to have a couple candid or conversational bits here and there available for the public eye.
Walking the Line
While it's great to show some personality in your personal brand, you don't want to come across like a seven year-old, internet troll, or a menace to society. So what is the right mix of business and personality?
Treat your online actions and interactions as if you are making acquaintance with a friend of a friend. Be friendly, approachable, and interesting without being phony or overeager to make a good impression. Describe yourself naturally. Avoid being too formal or sounding like a press release.
A bit of humor can go a long way. Of course you don't want to be all jokes (and you definitely don't want to offend people), but light-hearted language is a natural way to draw people in and even gain their trust. If humor isn't your specialty, grace, warmth, or measured humility (you still have to appear valuable and competent) may help bring out your personality.
Be your best self, and people will automatically be that much more interested in you.
—-
Author's Bio:
Mariana Ashley is a freelance writer who particularly enjoys writing about online colleges. You can follow her @MarianaAshley.
–ME "Liz" Strauss
Work with Liz on your business!!