Blogs – Enhancing Education
A Guest Post by Brian Jenkins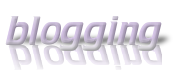 Why do teachers blogs? They use them as a networking tools, to share news and tips with other teachers, to let parents know what's going on in the classroom, and to distribute information to their students. Teachers are using blogs to post student assignments, handouts and notices, and to offer instructional tips. Teachers provide links to websites related to topics and concepts discussed in the classroom. Blogs are also used by teachers as question and answer forums. Also, school administrators are increasingly using blogs to communicate with parents, faculty members, the community, and other administrators.
Some teachers use blogs to showcase exemplary examples of student writing, ideas, and creativity. Blogs are utilized by teachers to create a classroom that goes beyond the boundaries of the traditional school setting.
Parents and School Blogs
Many teachers encourage parents to read their blogs. If parents follow these blogs they're more likely to take an active role in their child's education. The blogs may include summaries of what the students have been studying each month and the projects they've been working on.
Student Blogs
Many teachers encourage their students to maintain a blog, which can be assigned as an individual or a team project. A blog gives students an opportunity to express themselves and to enhance their writing skills. It provides students an opportunity to work on assignments as a group and improve their ability to work in a team. Students can also share course-related resources.
Blogs provide opportunities for students to express their ideas who may be too shy to participate in the classroom. They also provide students the opportunity to get feed back from their peers and discuss a variety of issues. Students can use a blog to create a digital portfolio.
Blog Topics
Blogs are used to focus on a variety of topics. Some of the popular categories are education news, college, E-learning, Internet culture, education policies, library and research, learning, technology, and teaching.
TeacherLingo (http://www.teacherlingo.com/) is an educational community of teacher blogs, lesson plans, and other teacher resources. Teachers can share experiences and advice with other educators.
Blogs are increasingly being used by teachers and students throughout the nation. They're easy to create and use, and they certainly can enhance the education experiences of both teachers and students alike.
_____
Brian Jenkins contributes content related to elementary school teaching careers, among other education and career topics, to the BrainTrack website.
Thanks, Brian!
–ME "Liz" Strauss
Work with Liz on your business!!
I'm a proud affiliate of