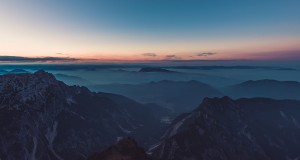 It's the week after the official book launch for Anything You Put Your Mind To. For more than a year, Liz and I were working toward September 21, 2016. Toward the day we would get to share Alice, Larry and the dog with the world.
And . . . now we are here — with the published book in hand.
Since then, I've been reflecting on success. In particular, I've been thinking about the things I've been learning and working toward over the last year. Below are 5 of the ways I've been using to get to success — not only for the book launch and GeniusShared — but in all areas of my life. Perhaps some of these ways will be helpful for you too.
1. Be Patient
No matter what you are trying to do in life or where you are trying to go — be patient. Getting to success takes patience. Not only with yourself — but with others too. Each of us express our thoughts differently. And we all come from different perspectives. Sometimes our definitions of success are different. From getting our laundry done to completing that big project at work — each of us have different ways of doing things. Be patient with yourself when you are trying to learn new ways, skills or strategies. Be patient with others when they are trying to understand you. And be patient with how you approach next steps and the execution of new ideas.
Understand that patience is an essential ingredient of success.
2. Learn and Keep Learning
Remember when you were a kid and you thought your parents knew everything. And then when you found out they didn't. Guess what? There's no one person that knows it all. Every single person has the opportunity to learn new things. It takes curiosity, an open mind and a desire to be better at something. Be open. And do everything you can to keep learning. Expose yourself to new ideas, to new people and to different opportunities.
Learning opens your horizons in a way that allows you to sail toward success more easily.
3. Change the Stories You Tell Yourself — Change Your Life
If you've read Anything Your Put Your Mind To — well then you'll understand why this one matters so much. How many times do we tell ourselves we can't do something? That we're not good enough? Or that something is just not meant to be? Getting to success requires you to break out of your old ways of thinking, to take calculated risks and to execute on things that sometimes make you feel uncomfortable. This is okay.
Eliminate the stories that hold you back and you will find success in ways you previously thought impossible.
4. Surround Yourself With the Right People
I've written about this before — but it just can't be said enough. Your success in life, at work and in everything you do is very dependant upon the people you have around you. Let go of the people who don't believe in you, those who are constantly negative or who have values that are in conflict with yours. When you surround yourself with the right people they will become invested in seeing you succeed. And they will help you get to the places you seek. It takes trust, hard conversations and commitment — but it's always worth it.
The right people won't let you fail. They will help you on your journey toward success — however you have defined that success.
5. Know It's a Marathon — Not a Sprint
Midway through the book launch a wise friend said to me — "Remember this is a marathon, not a sprint." And how right they were. Now that we've launched the book, I know the quest is not over — it's just farther along. We have met a major goal but — there's still more to do. More to create. More to understand. And that's as it should be. It's important to remember that success takes pacing. And — over time — the way you define success will likely evolve. As will your projects, plans and the people you meet along the way.
Commit to the long haul — the marathon. Spend your time and energy wisely as you seek your definition of success.
Remember . . .
There are many ways we each get to success. Find the ways that work best for you and actively practice them on a daily basis — in all areas of your life.
Put Your Mind To It
Spend some time thinking about just one of the ways listed in this article about getting to success. Choose just one thing to work on over the next week that will move you toward the success you seek in life.
Further Reading on Successful-Blog About Success
Define Success, Then You Can Find It
Why Successful People In Business Lean On Their Friends