Letting Go Is Hope, Belief, Aspiration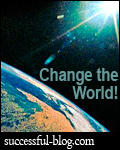 So few things we need. So many more we want. The wanting, the needing, the holding tight ties us to where we are. We can't move, if we can't let go. Holding things in our hearts keeps us closed.
I tighten my hand into a fist. It's hard. It's hard to keep my hand that way. So many things I cannot do with my hand that way. So many things I cannot do when my heart is that way too.
How can we reach when our hands, our hearts, hold tightly to where we are, when they're tightly closed holding things inside?
I open my hand. The stress is gone. My hand is free to touch, to move, to help a friend who needs me, to type these words to you. So many things that I can feel and understand when my heart is open too.
Letting go is hope. It is belief, and aspiration. It becomes reaching for a dream. It has passion for a noble vision. Letting go can open eyes; it can open minds; it can open hearts to understanding.
We cannot hold our hand closed when we are reaching. We cannot stand stubbornly when we are moving forward. We cannot turn away from each other when our hearts are open wide. We cannot lose sight of forgiveness or compassion when we surrender our needs to be the center of the universe.
There is no defense for an open heart. An open heart needs nothing. It sustains itself on unconditional love and understanding.
An open heart is a gift to ourselves that calls our to the world, "I love you," and expects nothing in return, yet somehow hears so many echoes in so many voices.
We can change the world — just like that.
–ME "Liz" Strauss