by
Alex Summers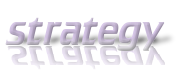 Designing Your Office for Increased Productivity
Office design affects employee morale and productivity. Unfortunately, much of the time not enough thought goes into planning an office. Someone sets up a few cubicles and desks, along with some office equipment, and employees are given some little area to call their workstation. It is functional and little more. Companies that really want to boost productivity, however, should know that making certain additions to an office could make a big difference.
Open the Space
Workers packed in tight, cramped areas may feel stressed and easily distracted, just as one would if living in a small home with too many people. Considering how many hours most people spend at a job, the office really is a home away from home. Plan your office space with this in mind. An open floor plan, with greater space between desks or cubicles, allows employees more breathing room and invites calm and focus.
Remove clutter and unnecessary equipment, which may detract from the beauty of the office. Place copiers and similar machinery in their own area, close enough to easily get to but not so close that the machine sounds will be distracting.
Office Furniture
The best office furniture is both comfortable and aesthetically pleasing. Luxurious executive furniture subtly creates a sense of prestige. This facilitates an employee's appreciation and respect for their job, which leads to better attitude and productivity. Purchase beautiful leather office chairs for your office, as well as high quality, attractive desks. Add a beautiful hardwood table for meetings. The furniture may cost extra, but the increase in employee morale will eventually offset that extra cost.
Plants
The air in most building contains traces of pollutants, caused by the off gassing of chemicals used in building materials, carpeting and furniture. Plants help purify the air, creating a healthier environment for employees. Plants also have a calming effect on most people and can make the office feel more like a home and less like an institution. The relaxed focus simple additions like plants can bring naturally leads to happier employees, fewer errors, and increased productivity.
Natural Lighting
Evidence suggests that natural lighting increases focus, mood and productivity. The body responds to natural lighting with increased alertness and feelings of well being. Replace traditional lights with full-spectrum lights.
If your office has windows, avoid covering them. If you must use curtains, use only thin ones so that you still allow some natural sunlight into the room.
Internet and Office Equipment
Slow internet speeds waste company time and may lower productivity. Find ways to boost internet speed for the whole office. In addition, all office equipment should be kept well functioning to avoid breakdowns and delays. Replace old copiers, computers and other equipment with new machines that function quickly and efficiently.
Ergonomic keyboards and mouse pads aid proper wrist alignment and may reduce instances of carpal tunnel. An uncomfortable employee is generally not as productive an employee. By taking measures to increase the emotional and physical well being of employees, office work will be done more quickly and effectively.
Author's Bio:
Alex is a blogger, freelance writer and recent college graduate. She currently performs market research for an online marketing firm when she is not contributing her own thoughts and observations to the online community.