November 2017 Update
Thanks for stopping by this post about the 2018 GeniusShared Retreat! In an effort to keep everything on the same page, I'm doing some updates within the same post, since it's already been shared a lot online. I want to be sure everyone gets the most current information about what we are planning!
First of all — YES — the GeniusShared Reflect & Recharge Retreat will be held October 18 to 21, 2018 in the Metro Vancouver area (yes – Canada!)
The GeniusShared Retreat will happen in the historic Cammidge House, which is located in Tsawwassen, BC. It's located in Metro Vancouver's Boundary Bay Park. The address is 498 Boundary Bay Road, Delta, BC and is located within 30 minutes of the Vancouver International Airport. The Cammidge House is a beautiful, historic house that is accessible on the main floor level. The main presentations of each day will be held in the downstairs of the house but then groups will be free to move throughout the house to conduct mastermind sessions together. And — in an effort to help folks really connect, reflect and recharge — there is NO high speed internet! (Though most cell phones get good cell coverage in this areas.) Here's the thing — I've chosen this disconnected spot  — so people can really connect and be present with each other. It's that connection that truly makes amazing things happen! As many have said — it's really all about the relationships that we build and the work that we do together.
If you were EVER part of a SOBCon or GeniusShared event then you know about "the magic" that we hope to carry forward into this new GeniusShared 2018 retreat. You see — it's that magic — plus the trust that exists within the community — that has collectively touched so very many people over the years. It's what has helped us to build relationships, opportunities and businesses in ways that are truly quite astounding. To me that's the "what was" that I believe we can bring to the "what is" as we move forward with GeniusShared. Between now and the 2018 retreat — as a community — we will be working on ways to reignite and grow the essence of GeniusShared so that it can begin to go to some new places. And those places truly are all about supporting one another's goals, dreams businesses and lives. Individual, connected and collective success — on many levels.
So what's going to happen at the 2018 retreat? Who will be speaking? What's it all about?
Well — here's how a few members of the GeniusShared community are describing it —
It's is an event facilitated and organized to help individuals develop long-term relationships with a focus on growth and action (regardless of the stage of your life or your business). It is part inspiration and part mastermind exercises to get you there. While working together in small teams, people help each other to solve the problems in their business, from idea generation, to moving your personal goals forward. This one in Vancouver is special because it's limited to 40, not 100 or 200 people. Think back to early stage conferences that were small and intimate before they scaled to much larger venues. This is not about SOBCon or Genius Shared; it is about you. I would not have had the guts or the support system to create what I do today without attending my first SOBCon 8-10 years ago. ~ Marti Konstant,  Agile Careerist Project

Connecting with the SOBCon group in 2008 literally changed my life. From that Community that Liz built, WWDF was born. Revisiting a model that works, Jane Boyd has joined forces with Liz to create the Genius Squared community. Part recharge, part mastermind brainstorming weekend, you'll meet intensely kind change makers at this intentionally-concentrated brain trust. ~ Molly Cantrell-Kraig, Founder, Women With Drive Foundation

It will be 3 days of working in a room with brilliant people who want to make big impact and change the world, coupled with fantastic masterminds and real world problem solving AND accountability groups to help you reach your goal(s). Such wonderful people in the room. It's truly the product of Jane + Liz, with a lot of other collective genius added in…shaken not stirred. ~ Gigi Peterkin , The Brand Matchmaker
Perhaps all you really need to know is that a very special group of super smart, absolutely generous and ultra connected people are going to gather in a historic house, steps away from the Pacific Ocean in 2018. And while together, they'll work on the the projects, businesses and lifelong personal and professional goals that matter the very most to each of them.
There will be 4-6 carefully designed presentation, model and mastermind sessions, some group/panel discussions and a few surprises too. We are also planning a GeniusShared Give Back Day for the Sunday morning with specially selected and invited local community based organizations. All this — plus healthy meals choices for breakfast, lunch and breaks. We'll are planning an evening gathering on Friday, October 19, 2018 plus some sort of group meal on Saturday, October 20, 2018. Several other suggestions have come forward in recent weeks  — including going for walks close to the beach, having some art built into the retreat,  and possibly even flying kites! Plus — the concept of a collective 2018 GeniusShared project such as video or something has also been suggested.
And if you're wondering where Liz Strauss is related to the 2018 event? Well — she's with me — but to be clear I'm the one running with this — with her blessing and absolute encouragement. And as always, she's adding in her brilliance and helping me test my thinking along the way. I do believe that we might just see her in Vancouver for this.
Interested?
There are ONLY 40 (less than that now) spots for this event — so — if you want to be part of this — block the dates and register now. Your early support will help make this event come together with ease and energy — plus it will guarantee you the opportunity to be in the room. The registration fee is affordable and can be paid in full or over multiple payments. Plus it's in Canadian funds;  which currently offers a nice discount to our US friends due to the exchange rate.
We will be booking a block of hotel rooms at a group rate that I expect will price out at about $140 -$150 Canadian a night but there are other options in the area too. I'll update more on this as soon as possible.
Share Your Genius With Us and Others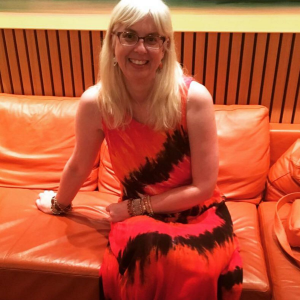 Feel free to PM me – Jane Boyd – on Facebook with any thoughts or feedback you have about this event. And please consider inviting a friend to be part of this retreat too — as much as we need a core group of GeniusShared and SOBCon people in the room, we also need some new friends to be part of the magic that 2018 will be.
I SO hope you will be part of this. Come to Vancouver and share your genius with us in 2018.