about the hard road to success.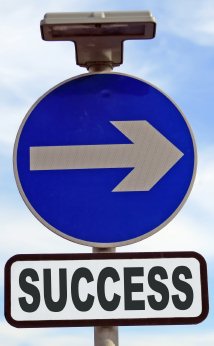 I'm not thinking about getting rich quick. I'm thinking about accomplishing rigorous, heartfelt dreams. What I'm wondering is
Is the road to success really hard?
I worked for someone once, who believed that if you got good grades and didn't complain about the work, you went to an easy school. She would argue for the problem — that school was supposed to hard, that work was supposed to be taxing. That success needed to be earned by blood, sweat, and tears.
Does it really?
Every success I've known has come from being saturated in learning. I threw myself at every minute of my university time. It didn't feel hard at the time. It felt thrilling. I wasn't thinking about how hard it would be to get to the goal. I was thinking about the path to take me there.
All I saw was what new process I got to learn, which new skill I got to master, which new person I got to meet to accomplish the next step to make my way. Nothing seemed like so much work, but at the end I knew and could do things..
I realize now that every time I've been a success the work hasn't felt hard — It's felt huge, but energizing — pushing me forward. It seems that I've put more hard work into trying to save my biggest failures.
Seems to me, if we think the road to success is hard, then we're on the wrong road.
Seems to me, if we choose our own right road, the work becomes less like work.
Seems to me what comes natural comes more easily.
How about you? Have you put more hard work into your successes or your failures?
–ME "Liz" Strauss
Work with Liz!!