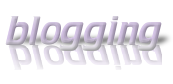 My daughter is so stubborn.  In many ways, she is the most stubborn person that I know.  In some ways, it's good.  I know that no one will be able to make her do something she doesn't want to do, and far more important, something she should not do.
When it comes to eating, she is stubborn.  Last week, she had a McDonald's Happy Meal in front of her for lunch.  (It's one of her favorite things to eat, like any kid!)  And guess what my little girl ate?  One lone French fry.
Right now, you're probably making excuses for my 3-year-old.  She wasn't hungry.  She didn't feel well.  She doesn't really like French fries.  I can assure you that all of those reasons are far from true.
Micah refuses to eat because she does not want to.  She wants to do something else, like play with her Leapster.  Or, she wants to make me angry.  Yes, I believe that she secretly likes the attention that goes along with my disappointment in her.
I have tried everything to get her to eat.  My husband and I have done rewards, punishments, baby doll mimicking, ignored her, prayed with her, just about anything you can think of.  When I told my mom about this, she gave me one tactic I hadn't considered.
"I will try anything!" I told her.
Have you done everything with your blog?
Maybe you don't have many readers.  Perhaps you would like to have a higher number of subscribers.  Do you want buzz surrounding your name?  That's what I want for my blog and my business.
So, what do you do?  "I will try anything!"
That should be your response, and that certainly is mine.  But recently I took an honest look at my business and my blog, and I have to admit that it's not where I want it to be.  So, I'm ready to try anything and everything to reach my fullest potential.
I have tried everything.
Really?  Me, too.  I've done cold e-mailing, blog commenting, guest blogging, interview requests, article writing and more.  After all that, why am I not where I want to be?
Time for another honest look in the mirror.  I haven't been organized enough, and I consider myself a very organized person.  Visit my home, and you will see that everything has a place.
With my blog, I haven't had clear-cut plan to take me from point A to point B.  Do you ever feel like you're dabbling in a little this and that to surround your blog with buzz?
This and that are not going to cut it.  Trust me.  I believe in trying everything before signing your blog off as no good and starting anew.  I also believe that everything must be organized.  What am I going to do?
I'm going to try to market myself and my blog one way every month.  I am going to spend time focusing on making one form of marketing work for me each month.  My blog will chart what I'm doing and the progress I make.
Any of you other bloggers out there claiming to do everything and not getting ahead are free to join me in this challenge.  I'm determined I will not fail.
What's your plan for getting your blog heard?
—-
Terez Howard operates TheWriteBloggers, a professional blogging service which builds clients' authority status and net visibility.  She has written informative pieces for newspapers, online magazines and blogs, both big and small.  She regularly blogs at Freelance Writing Mamas . You'll find her on Twitter @thewriteblogger
Thanks, Terez!
–ME "Liz" Strauss
Work with Liz on your business!!
I'm a proud affiliate of