Do You Like These Sandals?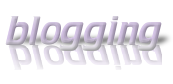 I ordered my daughter a new pair of Stride Rite sandals for the summer. We went to the store to pick them up, and I slipped an excited toddler (she loves fashion at the ripe age of 2) into a pair of brown and gold sandals.
"Do you like them?" I asked her, thinking I knew what her response would be.
My honest little Micah said, "No."
To be honest or to be nice
What kind of blogger are you? Are you the honest blogger? You would have told me that you didn't like those sandals point blank, like my daughter, without giving a care to the time, effort and money that went to making those sandals part of my kid's wardrobe.On the other hand, do you consider yourself to be a nice blogger? You say what people want to hear. You would tell me that shiny footwear was the most adorable creation since ruffled dresses. You would also agree with the critic who hates the sandals. You want to be everybody's friend.
There are pros and cons to each disposition.
If you're always honest,
You get to be yourself, an easy assignment.
People will know exactly how you stand on an issue.
You could drum up business with your truthful outlook.
Your words might evoke anger, frustration or hurt feelings.
Your brutal honesty might scare people away from following you.
Your name could be destroyed if you come off as a jerk.
People will feel comfortable sharing their true colors. (Is this a pro or con? That depends on you).
If you're always nice,
People will like you, and you always will have people to agree with you.
People will be drawn to your pleasant disposition.
You could create work for yourself with your kind demeanor.
You don't get to always be yourself because you strictly want to be nice. It can be difficult to fake how you truly feel.
Readers might wonder what the deal is if they find you contradicting yourself for the sake of niceness.
People will wonder if you are human or an alien from "V" because you don't show anger.
The solution: be both
Season your words with salt, the old adage goes. Be honest and be nice. It's easy to express your opinion when you know the majority will agree with you. Perhaps your blog post reads, "Having a baby is a miracle."What if a group will not like, possible hate, your opinion? It might be difficult to say, "A woman should never have an abortion."
What do you do when you need to express yourself on a controversial topic?
Don't use disrespectful speech, and mind your manners. That means you say how you feel without bashing the opposing party.
Back up your claims. Don't make brazen remarks without listing your reasons why you feel the way you do. Your argument might be enough to make a person question his differing viewpoint if you give convincing evidence.
Be thorough. This goes along with the last point. Throw in some expert opinions and statistics to support your case.
Acknowledge the other side. Your post should include the opposing side's perspective and why you disagree. This way, you say, "I'm willing to agree to disagree."
Respond to feedback. Controversial posts get people talking, and that's great. You should be sure to respond to feedback from people genuinely interested in the topic, whether they support you or disagree. Be careful with people only looking to argue, rather than discuss. You can choose to respond to the comment on the post, respond privately or ignore them completely.
Be specific
My daughter said she didn't like the sandals. I later discovered she loved the sandals and didn't like that they were a smidge too large for her.The most important way to be an honest, non-jerky blogger is to be specific when you write. Describe your opinion as thoroughly as possible. Make a series on your topic if you can't fit it into one post.
Get out there and blog your heart out. It's what people really want.
How do you manage to be an honest blogger without being a jerk?
—-
Terez Howard operates TheWriteBloggers, a professional blogging service which builds clients' authority status and net visibility. She regularly blogs at Freelance Writing Mamas . You'll find her on Twitter @thewriteblogger
Thanks, Terez!
–ME "Liz" Strauss
Work with Liz on your business!!