by
Richard Franklin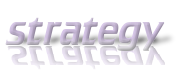 11.7 million unique U.S. Users had hit the social site in January, making Pinterest, the fastest website to ever exceed the ten million marks. The aforementioned is a report published about the growing popularity of the social site. This user attracting site has now become a great platform for marketers to generate sales online.
Pinterest users publicize their favorite images, and can also manage the subject groupings into their interests, such as hobbies, travel, favorite foods etc. People make use of Pinterest to promote their personal passions. And now, businesses have ventured with the expertise of a social media marketing agency to use this new social networking platform to earn exposure for their brands.
How to Drive Sales Using Pinterest
Here are few factors that will encourage you to incorporate Pinterest in your social media marketing:
Referral traffic more than any other site
Business on Pinterest can earn benefits from winning referral traffic. It has been discovered in the studies that Pinterest brought more traffic to the sites in comparison to Google Plus, YouTube and LinkedIn.
"Is your content pinnable"- this is the first requirement of tapping the referral feature of the site. For monitoring the transferring frequency of your content to Pinterest, you can install "Pin it" button on your toolbar. Besides, you directly install a "Pin It" button on your site.
Detailed information with quickness
You cannot just get advantageous with the referral traffic but you can also know what audiences think about your product. Being a great source of consumer insights; make a quick keyword research to expose with the facts what audiences are discussing and sharing about the keyword. You can investigate about competitor's activities, and can also compare the products and services. There is a category search on Pinterest to get the insights or follow the pinners to get exposed to the things that are trending.
Gather ideas and thoughts
From color palates to food styling and camera techniques to dressing; Pinterest has become a diverse platform when it is about fetching the innovative ideas and inspiration. Companies cruise the site to get inspired with new ideas and also get exposed to the trends.
People on the social site not just share to inspire but also share so that they can be established as a thought leader in their field.
Ground for recruitment
Pinterest's benefits are also actively utilized by many HR departments to appoint top talent. After all, it has become a medium to associate with people over shared interests. Besides, companies are also using it to flaunt their unique culture by pinning the highlights of the employees. Companies have grown creatively with features of Pinterest.
Author's Bio:
Richard Franklin is a social media strategist and wants to share his knowledge with people who are about to hire a social media agency for their businesses. He writes about latest trends used in social media companies. You can find Richard on Twitter as @AgencySEO.
Thank you, Richard! Will you be pinning this?
–ME "Liz" Strauss