A Guest Post by Lior Levin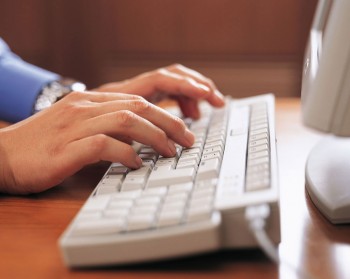 The aim of going to college is to learn new things to further your education. Whichever class you take, it is supposed to help you to get further towards the career that you choose. Unfortunately there are some instances where the tutor isn't as great at explaining things as they should be. If you end up stuck in a class that doesn't seem to be teaching you anything then there are some options available to you. Maybe you are learning things but you would like to increase your knowledge even more quickly? If so then you should consider using online resources.
What Are Online Resources?
With the Internet you need to be careful which information you study. There is a lot of conflicting information online. Not all sources are credible. This means that you will need to really search the Internet until you find reliable sources.
Online resources basically comprise of websites, blogs and forums. There are several blogs for example, which are run by students just like you and by university professors. Some are even run by scientists. These types of online resources can be extremely useful and you could learn some really fascinating things.
The Benefits of Online Resources
There are numerous benefits of online resources. The main one is that you get to learn things at your own pace. Perhaps you struggle to ask questions about your course in the seminar? Maybe you find your lecturer too hard to understand? If so then online resources can help you to learn everything that you need to know, but in an easier to understand way. Many of these sites also have a community section where you can meet new college students.
The Best Online Resources
If you are struggling to find decent resources then a good site to try out would be Ted.com. There you are able to view talks on various subjects. If you are studying science then you could listen to Paul Root Wolpe talking about why it's time to question bio-engineering. Or you could view demos about human exoskeletons. There are so many interesting and educational talks on the site. From science to technology and entertainment to business – no matter what you are studying you should find this resource really useful.
If you have any science related query then a good online resource to visit is Refdesk.com. It provides a large number of links to websites that will give you the answer to practically every science related question that you could have.
Another great online resource that you should check out is the Khan Academy site. It provides information on maths, chemistry, economics and history. The site is designed to try to change education. You will find more than 100 different self paced exercises that you can complete. From algebra to biology and brain teasers to currency – there is so much to learn in the form of videos and blogs on this site.
BetterGrads is helping current students connect with older ones to expand their knowledge base. You could take part in eMentoring and there are great college question and answer resources. It is actually a program that you join, and it is run by a non-profit organization.
Overall the above are just a few of the online resources that can help you with your education. Don't forget to double check the credibility of each resource that you use. There is a lot of misguided information out there. If you do find a resource that you aren't sure about then you can always ask your lecturer after class.
—–
This was a post by Lior Levin who works for a psd to css company that does psd conversions. Lior also advises to the MA in security program at the Tel Aviv university. You can find Lior on Twitter as Liors
Thank you, Lior. I love the way you approach ideas!
–ME "Liz" Strauss
Work with Liz on your business!!