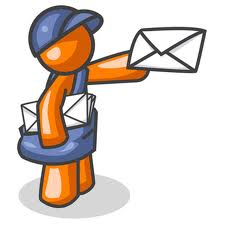 Although some "experts" stand by their claim that email will one day go the way of Beanie Babies, New Coke and Pontiac, there are others that believe email will be with us for the foreseeable future.
No matter which side of the fence you find yourself on with such a debate, one thing we can all agree on is that our respective email folders do not take very long to get filled up. In fact, go away on vacation for a few days without computer access and see what your business or personal email folder looks like when you return home.
For those individuals that are in charge of email marketing campaigns for their respective companies, it takes a delicate touch of finding the right amount of emails to send out to current and prospective clients so that you do not come across as a spammer. Making matters worse than spamming, a bad email campaign can dampen your company's reputation, leading consumers to go elsewhere for the products and/or services that you offer.
So, how can you put together winning email marketing solutions that not only keep you out of the doghouse with search engines, but allow your company to get its message across at the same time?
Avoid having a spam reputation – The last thing you want your business to come across as with current and potential clients is that of a spammer. We all have junk folders in our email set ups that allow us to filter out all those sales pitches that we neither have time nor interest in. Make sure you are emailing individuals that have opted-in to receive messages from you in the first place. If you're randomly emailing consumers about your business without their approval, you are breaking cardinal rule 101 of emailing, you are a spammer;
Avoid the same message to everyone – It should be obvious, but don't send out a mass emailing to individuals regarding benefits for senior citizens if they are not 55 or older. Break down your list to make sure the people you are targeting are of that age and would actually find your message of value. Sending such an email to someone in their 30s is not only a waste of your time, but also their time. Yes, you could argue that their parents or someone they know in the 55 and older age range would find your message of value, but then it should have gone to those people in the first place;
Avoid a mixed message – Another faux pas is to have an email where the headline and the content do not match up. In the event you are trying to push information on auto insurance quotes, don't have a headline that touts life insurance. You may think you are killing two birds with one stone by mentioning both forms of coverage, but it comes across as an error and could hurt your reputation;
Avoid not having solutions – Your email message should provide a solution for the party it is being sent to. Make sure your email shows how you can help the client, giving them a solution and not more questions. At the end of the day, you need to show the individual how you can assist them and why this email should be saved and not junked;
Avoid not providing a way out – All of your email messages should include an opt-out provision, even for clients that have been on your email list for some time now. It is as simple as providing clear details on how the individual can opt out of mailings down the road;
Avoid being too cheap – Just about everyone likes deals and promotions, so offer some up in your email marketing campaigns. The incentives you provide individuals are a great way to respond to your pitch, leading to added business or a new client down the road;
Avoid mistakes – Last but not certainly least, avoid having typos in both your headlines and the body of your message. If you think grammatical issues are not a big deal, think again. Would you consider doing business with a company whose email marketing message was sporting typos, run-on sentences, incorrect information and more?
Email marketing is still a prime player in a company's efforts to attract and retain business these days.
If your email marketing campaigns seem a little junky these days, don't automatically mail it in on failing.
Photo credit: websiteexpert.com
Dave Thomas, who discusses subjects such as direct mail advertising, writes extensively for San Diego-based Business.com.