by
Rosemary O'Neill
Success in Life, Business, and Golf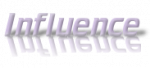 Social media planning with help from Tony Robbins
Time to jump up on your chair and say "AYE!" No more messing around with a wimpy Facebook post here and a lame Youtube video there. Your social media plan should be vibrant, purposeful, and radiating crackling energy, just like live wire Tony Robbins.
How does he do it? He uses something called the "Rapid Planning Method" (or RPM). With RPM, you chunk your to do list into a few desired outcomes, and then take immediate, massive action to achieve them.
Tony Robbins is the reason I've been blogging here every week for almost a year. "Submit guest post to Liz Strauss" was an item in my massive action plan. At the time, I thought it was crazy on the level of "train to be an astronaut," but guess what? When you achieve one crazy goal, it gives you the confidence to reach out for the next one. I'm thinking coffee in NYC with Seth Godin would be cool.
Jump start your social media planning with help from Tony Robbins
I thought it would be interesting to apply RPM to social media planning specifically.
Here's your worksheet:
What specific result do I want to achieve? (For example, increase traffic to my corporate website.)
Why do I want it? (Could be to increase opportunity to convert customers.)
What is my massive action plan? (Write down two actions you can take today, right now, and then a list of action items for this week, the next 30 days, and the next 90 days.)
"Never leave the site of a decision without doing something towards its achievement." (Tony Robbins).
Let's go knock off a couple things from our list right now.
Thank you, Rosemary!
You're irresistible!
ME "Liz" Strauss