By Pawel Reszka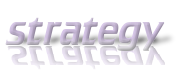 Uncovering Your Readers' Hidden Motivations
No matter what anyone tells you, selling isn't easy. There's no magic formula that says, "Put this product in front of this group of people, say this specific thing and you'll get sales" – despite what all of the long form sales letters floating around the internet would have you believe. Instead, it's up to you – the blogger – to figure out the right combination of product selection, positioning and advertising copy that will lead to sales or conversions on your site.
To do this, you'll need to uncover your readers' hidden motivations. You need to know what makes them tick, what gets them motivated and what types of information or products can't they get enough of. Once you have this information, you'll find it much easier to choose the right products and target the most effective emotional triggers to maximize your blog's profits.
So to get started, the first thing you'll need to do is to understand more about how your audience thinks. Getting to know your audience members is crucial for a couple of reasons – not just to encourage more sales. Understanding who your audience members are will help you to choose the best content to post to your site to encourage repeat visits, as well identify the products they're most likely to be interested in.
As Liz said in a past post on knowing your audience on the site:
The more you know and understand about your audience the better job you'll do at giving them what they're looking for. As well, there are other benefits; your writing will come easier, you'll better communicate your ideas, you'll stress less and you'll enjoy it more.
Whether you're just starting out as a blogger in your niche or you've got extensive experience in the field, the following are a few of the things you can take into consideration when getting to know your audience members:
Demographic information – As readers leave comments on your posts, do they appear to be primarily male or female? Young or old? Does the quality of their comments suggest anything about their education levels? By painting a picture of your audience members in your mind, you'll be able to extrapolate some of their concerns, fears, interests and passions.
Primary interests – Do your readers tend to respond more frequently to one type of post over another? For example, if you get more comments on your "how to" posts than your personal development posts, you might conclude that your audience is interested in more practical, applicable advice than nebulous, indistinct recommendations.
By paying attention to these types of information, you should start to get a general idea of who your audience is. But while this is important, it's also only half of the battle. The key is to use this information to successfully tailor a sales message for your unique visitors, based on what you've identified as their primary fears and motivators.
Suppose you're blogging in the personal finance niche and find that you have a large following of single mothers. While you won't be able to make assumptions that apply to every single one of your readers, you can make some generalizations that can guide your product selection and positioning.
For example, it's probably safe to assume that many single mothers worry about making ends meet and about what would happen if they were suddenly unable to take care of their children (whether due to death, illness or disability). From a personal finance standpoint, products that help these mothers manage their bills or set up the legal and financial safeguards that ensure their children will be cared for in the event of an emergency could be hugely appealing.
Making assumptions about your audience in order to identify the best products and/or services to pitch to them is important, but the final step in the process is to tie everything together with emotional triggers. An article from Entrpreneur.com on common and effective emotional triggers identifies the following 10 factors to consider while building your product copy:
Fear
Guilt
Trust
Value
Belonging
Competition
Instant Gratification
Leadership
Trend-setting
Time
Here's how to use these emotional triggers in your sales messages:
Fear – As seen in our earlier example about the concerns of single mothers, fear can play an incredibly powerful role in getting people over their objections to buying. While the fears of running out of money and of children being left on their own are major fears, even something as simple as the fear of missing out on something – as emphasized in your sales copy – can encourage conversions.
Guilt – If you've ever seen a charity commercial entreating you to "Donate Now" to alleviate suffering, you know how powerful a motivator guilt can be. Use this emotion in your sales copy by emphasizing something that the reader isn't yet doing well (but that could be remedied with your product).
Trust – As a blogger, you've likely built a rapport with your readers over time, which may make them more likely to trust the product recommendations you make, based on the relationship you share. Just be careful not to abuse this trust by making your sales pitches carefully for products that you truly believe in.
Value – Everyone wants to feel like they've gotten the best deal possible, which is why you see customers buy name brand products off the grocery store shelves when they have a coupon – even if the store brand product is still cheaper overall! Emphasize the value of your product or service by comparing it to comparable options, quantifying money saved or including bonuses that increase the perceived value of your offering.
Belonging – Facebook and Twitter are two powerful examples of our need to belong to a social network. You can use this motivation to your advantage by offering the people who purchase your products or services special perks that set them apart as part of an exclusive "members club".
Competition – The classic "Keeping up with the Jones" scenario highlights the hidden competitor that lurks within each of us. If your audience is especially conscious of status and image, simply suggesting that owning your product or buying your service will make friends and neighbors jealous will cause sales to skyrocket.
Instant Gratification – Buying lights up the pleasure centers of our brain, and this effect is enhanced when the product is immediately available for consumption. Whenever possible, make some (or all) of your product available digitally so that it can be accessed right away in order to play to this emotional trigger.
Leadership – If your niche consists of experienced industry personnel, you'll find that the desire to differentiate ones-self and be seen as a leader is a powerful motivating factor. In this case, use your sales copy to highlight how your products will make these readers feel powerful and authoritative in their personal or business lives.
Trend-setting – Younger audiences or those who are particularly susceptible to brand messages often respond well to sales messages that position products or services as "trend-setting". Look no further than the Apple iPod, Gucci bag or Vibram Five-Fingers to see how influential trend-setting brands can be.
Time – There's no one out there that couldn't use more time, but busy professionals and parents are two groups in particular that look to time savings as a key selling point. Emphasize how your product or service appeals to this trigger and you should see a corresponding increase in conversions.
Again, it may take some time to gain a good enough understanding of your audience that you're able to identify the hidden motivations and feelings your readers are experiencing. However, with continued effort, you'll be able to pair the correct products with the right emotional triggers and increase your site's profitability dramatically.
—-
Author Bio:
Pawel Reszka is the founder of Affhelper.com, a blog where he shares tips and strategies on how to make money online. He talks about blogging, affiliate marketing, and content marketing. Check out his short guide to making money with blogs where he shares some great tips for beginners.
Outstanding information, Pawel! Thank you.
–ME "Liz" Strauss
Work with Liz on your business!!