A Guest Post by Terez Howard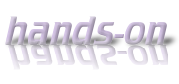 Successful entrepreneurs asked that question. You've asked that question, and sometimes I'm still asking that question.
An epiphany: it all goes back to gardening.
Let me explain. My brown thumb has kept me from killing another cactus and from watching seedlings waste away. But this year, I decided to give gardening a chance. Since it's early in the gardening season, I don't know whether the fruits of my labor will produce anything edible or not. I'm proud to say, though, that my green beans are towering and my spinach is plentiful.
What do you care, right?
Well, I did research, asked my friends for advice and jumped in. That's what we do. We research how we can make a living as our own boss. We join forums, follow blogs and ask the experts to give us direction.
What happens after that?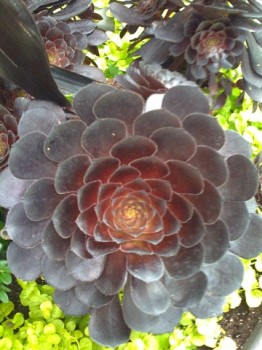 DO SOMETHING. Don't get stuck as a professional student, always reading and studying but never graduating and starting a career. This might sound like lunacy coming from a blogger, but stop reading so many blogs and responding on so many forums. Take some time to build your own business, and don't let the possibility of failure to paralyze you. Some seeds will not germinate. It's part of business.
I'm not going to give you an exhaustive list of how you can get started as a business owner. You can gorge yourself on a buffet of such information. All I want you to do is one thing that will lead you toward your goal. Of course, you have to know what your goal is first. Maybe you want to make an income selling an original fitness routine. Today, sign up with Twitter with the goal of giving your potential and future customers daily exercise tips. It's not much in the way of marketing, but it's something.
With my garden, I knew that I wanted to pay $1 for a package of seeds and get 20 times that amount in produce. The end result motivated me to get started. This goes back to your business goals. If you know what you want to gain, then you'll be more likely to get moving. Write your goals down and keep them handy as a personal motivator. Post them in your workspace.
Oh, and the time is now. Time to get started on that garden!
Do you know your goal? What sort of garden is it?
—–
Terez Howard operates TheWriteBloggers, a professional blogging service which builds clients' authority status and net visibility. She regularly blogs at Freelance Writing Mamas . You'll find her on Twitter @thewriteblogger
Thanks, Terez … you said it perfectly and with style.
–ME "Liz" Strauss
Work with Liz on your business!!
Register Now!! for