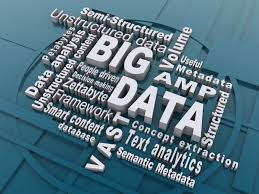 Back when computers were still a new technology for businesses, there was a simple acronym going around: GIGO. Garbage in, garbage out.
Basically, if someone fed a computer system flawed or mixed up data, they probably wouldn't like the result very much. That wisdom still holds true in the newer and fast-moving field of big data.
Big data is exciting.
Used well, it grants the ability to analyze customer trends and wants, customer interactions, lead generation, sales patterns and so much more.
The result? Better understanding of customers' behavior and desires, a better overview of what is working well in a business, and an opportunity to hone everything from content to products for greater success.
But big data can also be overwhelming and in the rush to adopt it, businesses might find they have a lot data but not a lot of quality. Flawed, irrelevant or inaccurate big data won't serve them as well as they hoped.
When it comes to big data quality: GIGO lives on.
Businesses can clean up their big data act and access better quality data by paying attention to five key areas:
1. Planning
When it comes to keeping garbage out of the big data stream, prevention is definitely better than cure. Businesses would do well to shun rushing at big data in favor of good solid planning. Before harvesting anything, it's vital to know what the aim of it is. What business area is being looked at? Sales? Engagement on social media? The behavior of a certain demographic? Knowing exactly what data is needed and why will make it easier to plan out a big data strategy that is focused on collecting exactly what is needed.
2. Collection
Data can come from many different sources. The more sources, the more chance of unhelpful or irrelevant data getting in. Businesses can prevent problems at this stage by figuring out how their big data is to be collected. What are the sources? Who will collect the data from them and what will they do with it? Before including a data source in your overall plan, check out the quality of the data that you're going to get from that source.
3. Checks
Rigorous and regular checks of data quality are vital in building up a defense against bad data. When it comes to analyzing big data, the lower the quality of data fed into any analytic tool, the less helpful the results will be. To that end, businesses need to set in place a system of checks and balances to make sure the data that goes into the system is of good quality. To make the most of big data, quality control of the incoming data needs to be standard.
4. Training
Sources and stats are important, but to really make the most of big data businesses need to remember the human touch. At some point in the data collection process, employees are going to be responsible for collecting, sending, or analyzing data. Human error can and will happen, and it can lower data quality. Businesses can reduce the risk with training and education and by fostering team work when it comes to their big data plan.
5. Collaboration
From the IT department to the person analyzing the data, to a customer service agent taking details to fill out a form, getting employees working together is good for big data. The more everyone understands about why it matters and what their part is, the better. The same is also true of technology and data channels – the more a business can match up their sources and standardize their data collection procedures, the better.
Big data is big news, no matter the business size. Good quality big data is where the really useful information lies.
For businesses looking to big data, quality really must come before quantity.
Photo credit: Forbes.com
About the Author: Tristan Anwyn is an author who writes on subjects as diverse as health, marketing, business, and SEO.