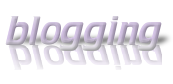 I didn't know what Old Bay was until I saw its name on a bag of popcorn in a Virginia Beach gourmet popcorn shop.  (When I reread that sentence, it sounds like the start of a piece of fiction).
But, I'm serious.  I'm from Ohio, and I had never seen it before.  After my trip, I found that my local grocery store's employees placed the Old Bay seasoning near the fish since the spice is traditionally sprinkled on seafood.  I overlooked it every weekly trip I took to the same store for five years.
So why was Old Bay the flavor of choice for a bag of popcorn?  I'm not really sure.  My husband and I decided that after a sample of this popcorn, we were hooked.  We devoured that bag, and I've been craving it ever since.
My point?  Jody's Gourmet Popcorn got it right.  Jody and her husband, Alan, gave us something unexpected, and we loved it.
Salt, garlic and Old Bay?
This is what I know.  Every recipe I make calls for salt and garlic.  Well, it doesn't formally call for those spices.  I just cannot imagine a meal without them.  All you knowledgeable cooks, keep quiet!  I know there are ways to spice food without these two.  But they're my staples, and my family loves them.
When you blog, you have salt and garlic.  You have some general topic, and you create content to support it.  That's the salt.  You make it unique by peppering it with your personality.  That's your garlic.  Those are the basics, your staples.  You would not have a decent blog without them.
Now for the Old Bay.  I like to think of this as your own little dose of the unexpected.  I find the most engaging posts I've ever read include a little something I cannot foresee.  You can spice up your blog with:
A quote from someone famous or not so famous. I read a blog post recently that included a quote from Ernest Hemmingway.  A quote can drive your point home.
Results of a study. I find study results to be extremely powerful.  If you're telling people that they should write more how-to's, then you could also include how much traffic a blogger has gotten from posting how-to's.  (You could also conduct your own study).
A reference. This can be as simple as referring to a detail someone else made on a blog or in an article.  Link to them, and give your readers a more complete post.
A joke. I'm not a comedy writer, but I think most readers are up for a laugh.  A joke can lighten an otherwise heavy topic.
A personal story. This one is my favorite things to do because I feel like my life events and blog go hand in hand.  A personal anecdote makes your blog relatable and an enjoyable read.
A little goes a long way
I'm not for drenching a meal in any particular spice.  So, when you are finding your voice by trying to include something a bit unpredictable, don't over do it.  Every single sentence does not need to be a pun, a quote or another reference.  A dash will do.  Just talk.  Be natural.
How do you dash your blog with Old Bay?
—-
Terez Howard operates TheWriteBloggers, a professional blogging service which builds clients' authority status and net visibility.  She has written informative pieces for newspapers, online magazines and blogs, both big and small.  She regularly blogs at Freelance Writing Mamas . You'll find her on Twitter @thewriteblogger
Thanks, Terez!
–ME "Liz" Strauss
Work with Liz on your business!!
I'm a proud affiliate of