I'm pleased to announce that
. . . I'm moving to a new server!
Thank you to FastServers, Inc a Division of Layered Tech for their fabulous service in the process of a complicated move from behind several walls out to a new home.
We'll need to take a break while things propagate. Then this blog will loading faster and responding like a new car. And I'll have my emoticons back. 🙂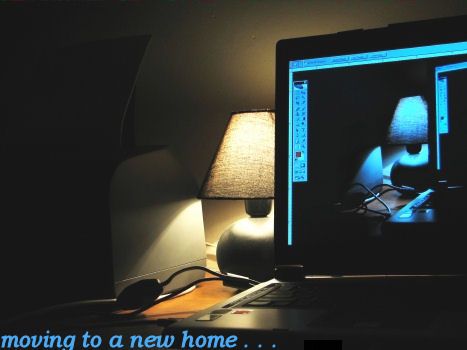 Meanwhile, In Case You Missed Them . . .
A few of my recent favorites to read while the move is taking place.
For Inspiration and Writing Fuel
Change the World: One World-Sized Idea
The Top 10 Ways to Start Living Your Life
Can You Be Brave and Vulnerable?
Reasons to Write at Night and When the Sun Is Rising
How to Make Everyone and Everything Nicer Without Lifting a Finger
How to Make Your Dream Come True — Thought, Strategy, Action
On Social Media and Communicating Person to Person
Social Networking: Online Tridimensional Conversation
Mind if I Ask Your Network to Help Me Beat Your Car with a Sledgehammer?
Social Networking in the World of Life
Social Networking: How to Keep True Direction Down Trails of Connections
Social Networking: Make It Imperfectly Human for Me
Looking forward to seeing you soon!
I'll be back with a new list of SOBs on Saturday.
Can't wait to get back to you.
–ME "Liz" Strauss
Work with Liz!!
Image: sxc.hu