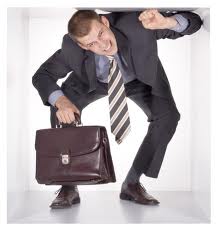 As you sit in your cubicle or wherever you call home to your career, are you better off today than you were a year ago?
While that question should not be too hard to answer, you may in fact find many people who have trouble quickly saying yes or no. In many cases, they may need time to add up all the factors that go into answering such a direct question. So, let's take a minute to look at some factors that could influence your ability to answer such a question. Among them:
* Are you making more money in your job than you were last year at this time?
* Are you putting in the same amount of hours, less, or possibly more hours?
* Are you advancing up the career ladder at work? If not, what do you see as a reasonable timetable for such a move?
* Are you being given more responsibility in the workplace? If so, do you feel it could lead to the above mentioned career move?
* Are you feeling more secure in your role or do you think a layoff or even firing could rear its ugly head?
Many Workers End Up Being Complacent
With a number of factors to consider, just where is your career today from where it was a year ago?
For many workers, they are just happy to have a job in today's challenging economic climate, worried that even asking for a raise could lead them to an early exit to the unemployment line. Many of those same workers also fear that complaining about conditions at work could also land them in trouble.
In the event you have been self-employed for a year or more, how does your business stack up today to where it was last year at this time?
Have you taken on additional clients? Have you been able to either break even or even make a degree of profit from a year ago? Lastly, have you gotten to the point where you're not having to put in 60 to 80 hours a week to get the job done?
Whether you work for others or yourself, it is a good idea from time to time to conduct an assessment of just where you are in your career.
To just go through the motions does you no good, nor will it do anything positive for your employer.
Be cognizant of where your career is going, not afraid to ask if you are better off now than you were a year ago.
Photo credit: indigoheron.com
About the Author: With 23 years' writing experience, Dave Thomas covers a variety of business topics, including how to find the best used cubicles for your office space.