Please Show Up as You Are Able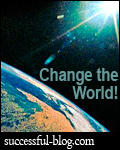 I received a call last night from our friend, Jeff Brown. who relayed the tragic story of Aaron Anglin — a 24-year-old young husband and father killed in his car on his way to see his sister.
Lani, Aaron's sister is a blogger. She's a best buddy of our friend, April Groves. April tells the story of the accident on Lani's blog and also points to the television reports. Her commentary explains how alive and joyful this young man was.
April also says.
Lani is my "BBF" – Best Bloggy Friend. Over the past months, we have become really close and her feelings are very important to me. Today, I ask them to be important to you.
Over at the Bloodhound Blog, where Jeff writes, the owner, Greg Swann has moved to action with April.
Aaron Anglin is survived by a wife and two very young daughters. The way I'm reading things, he died without life insurance, which puts those three ladies on a very hard road.
If you can spare something for them, put it in the form of negotiable funds — cash, cashier's check or money order — and overnight it to:

Aleisha Anglin
c/o Lani Anglin
2719 Costa Azul Cove
Leander, TX
78641

April is working on setting up a donation account with Bank of America, and I'll amend this post when that account becomes available. In the meantime, Jay Thompson has set up a donation system using PayPal.

But: I will promise you that there are people who will want to be paid now, and this young family will have immediate and ongoing needs. There was a time in your life when fate could have hit you this hard. Now is your chance to redeem that good fortune.
This morning Jeff emailed me this, the link at which you can get the button to support the family who survives young Aaron Anglin you see in my sidebar. Please, if you can, pick it up and place it on your blog and plass on the story. That small act matters a lot to one young family.
When the world seems so huge and all on my shoulders, I am humbled and heartened by the humanity of how we help each other when we are hurting.
Thank you April, Greg, and Jeff for being human.
I was asked to pass the word on, to ask the many people I know if you might help. So, now I do.
Will you help? Please. Someone hurts.
We can change the world — just like that.
–ME "Liz" Strauss