14 Days! Don't Miss the Boat!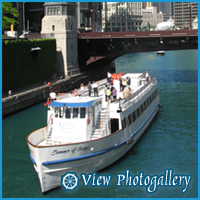 Music, Mics, and City Lights on the Water
Christine Kane and Open Mic on the Lake and the RiverAs we leave the dock on the "Summer of George," we'll transition away from the travel, information, and noise to begin the weekend. Christine Kane start us off with a musical conversation. Then Open Comment Night will be a question or two. How is a blogger like a musician? Got a question you want ask? Got an observation? Bring them along. The breathtaking views from the river and lake will ensure that you'll never forget that you've been to one of the most beautiful cities in the world. No worries. We'll make sure you get a chance to enjoy them.
That night and the whole weekend is about YOU — the attendees — and why you came.
Can't wait to see you!
–ME "Liz" Strauss
Work with Liz!! SOBCon08 is May 2,3,4 in Chicago. Register now!