by
Alex Summers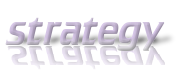 Why Blogs Are Necessary for Small Businesses
If you have a business, you should have a blog. Period. This is because you need a way to communicate with customers at all times. A blog allows you to communicate product updates, allow customers to suggest new products or features and have a way to be visible at all times. Visibility is important when you are a small business.
Here are crucial ways a blog contributes to a business model:
A Blog Improves Sales
Having a blog allows you to sell more goods. This is because you can link your blog to the section of your site that sells your products. Customers can even find your blog without you having to do anything to attract that customer. Optimizing content for search engines will improve sales by pushing your blog higher on search engine results. Most people will click on the first or second result that appears.
You can get sales training online from many sales and business professionals through a quick online search.
A Blog Allows You to Interact With Others In Your Niche
You can connect with other niche bloggers who are writing about the same topics you are. A company that sells sports memorabilia would want to connect with other businesses that sell sports memorabilia. Having those connections makes it easier to improve sales because there are other businesses who could refer their customers to you. You may have something that their shop may not.
Perhaps you are a better option because you are closer to where a particular customer is located. You don't get that referral, if you don't connect to other businesses.
A Blow Allows Customers to Communicate With You
A good conversation on your blog can be great for SEO. Remember that there are usually 100 people reading your forum for every person who actually comments. Your blog could be where people learn more about your products or services. Make sure that you are offering an interactive experience for your customers. Give them good recommendations in an attempt to drive sales of certain items. Customers will generally follow your advice if it is sound enough.
Every small business needs a blog in order to survive online. It will allow you to be found by more people. It can get your referrals from other businesses that you connect with. Your blog can also be a great way to influence customers to buy certain goods or services that your company offers. Make sure that you are taking advantage of this wonderful tool that is available to your company.
Author's Bio:
Alex is a blogger, freelance writer and recent college graduate. She currently performs market research for an online marketing firm when she is not contributing her own thoughts and observations to the online community.
Thank you for adding to the conversation!
–ME "Liz" Strauss
Work with Liz on your business!!