By Michelle Rebecca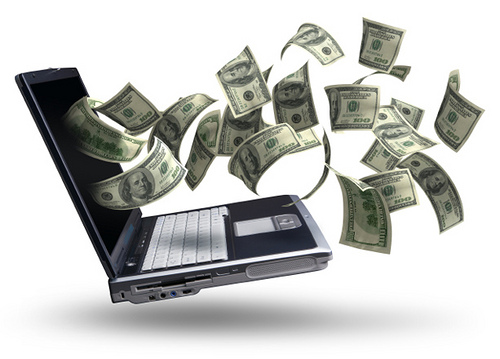 Some people are under the impression that starting a business requires risking it all by going out on a limb and trying to conquer a huge market. They also assume they're going to have to wipe the slate clean and start from scratch. While ambition is a good thing, the reality is if you're a solopreneur who's looking for a reliable way to start generating additional income, you can give yourself a big advantage by starting with what you already know.
For example, if you have a law enforcement or military background, you may be an ideal candidate for starting a private investigator company. Or, if you want to run a business that's completely online, you could create a site that makes it easy for people to find the best security company in their area by connecting them with companies that have already been verified.
As that example shows, regardless of your background, there will be multiple ways for you to utilize your existing knowledge and apply it towards starting your own business. What's great about the strategy we're about to discuss is if you come up with several ideas but don't know which one is best, you can let potential customers answer that question for you.
Take it for a Test Drive
Thanks to the Internet, it's easier than ever to test a business idea before fully committing to it. While isolated research can be very useful, there's no substitute for actually knowing if people will be willing to pay for the products or services that you plan to offer.
If you want to use the same strategy that people like bestselling author Tim Ferriss have utilized to test the viability of their ideas, all you need to get started is a website. While creating a website may seem like a daunting task, you really only need one page to run this type of test. As a result, you can use any free service that makes it easy to create a page online.
The Goal
The goal of this page is collect contact information from visitors who want to be your customers. The beginning of the page should be focused on your sales pitch, followed by a simple form where visitors can submit their name, phone number and email address. Once someone submits their information, you can display a message that explains you're still getting off the ground but truly appreciate their interest in your new business.
By driving some traffic to your site through avenues like social media or PPC, you'll be able to see what kind of interest your idea actually generates. If you're happy with the results, you'll know that this is a business you should pursue!
Author's Bio: Michelle Rebecca is an aspiring writer who enjoys blogging about a vast variety of topics. She loves that blogging gives her the opportunity to publicly voice her thoughts and share advice with an unlimited audience. You can find her blogging about social media at SocialWeLove.com, and you can reach her on Twitter at @Mich_Rebecca.