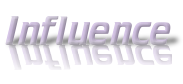 This is Carly Simon, No Secrets

, in 1972.
His friends are more than fond of Robin
He doesn't need to compliment them
And always as he leaves he leaves them
Feeling proud just to know him … — His Friends Are More Than Fond of Robin
Those few lines made me want to meet the guy the song was about. That description has influenced me for more than 30 years.
When I say I'm proud to know you, it unpacks to many things:
I respect your values.
I trust that you hold people around you safe.
I see your competence, credibility, and generosity.
I recognize your integrity.
I want to share you with my friends.
You make it easy to be my better self when I am with you.
Proud to know you, for me, means outstanding, shareable, and easy. Robin had the best Word of Mouth in the 70s. No wonder the lyrics also said
He's talked about before he gets there …
We talk about what we like.
Who do know that's talked about like that?
What makes you proud to know someone?
–ME "Liz" Strauss
Work with Liz on your business!!
I'm a proud affiliate of