How to blog series
by
Rob Pell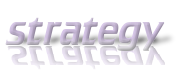 Why Is Finding Your Voice Important?
If you're just starting out, it's difficult to know how to address your audience. From the first instance, that audience won't actually exist; you will need to build it gradually over time. This makes it even harder, how are you supposed to know how to speak to someone if you don't yet know who you're speaking to?
This why finding your voice is important. The specifics of who you are addressing or talking to do not matter; what matters is finding a voice that suits your style, subject matter and personality.
Personality
Writing a blog is not the same as producing news copy. You might be writing a blog about a very recent or developing event and so are tempted to write it in a 'newsy' style: don't, newswriting is a stilted, stripped back and very artificial style of writing. It is used to give the reader the information in the most clear and concise way possible, with little elaboration other than what is necessary.
Try to resist the trap of falling into a newswriting style because once you're in it's difficult to get out of. We've all read the papers and seen news broadcasts; we know all about 'the news' register. If you start your blog post with something along the lines of "Soft drinks giant Pepsi have announced record breaking profits following the release of…" you will very quickly get locked in to that newsy style.
The audience of a blog is looking for something more than just news; they require personality, rather than the cold and clinical form of news copy. Let this shine through; sprinkle your copy with opinion and comment; use a conversational tone; drop in clauses like "I don't know about you but…" or "my thoughts on the subject are…" and give your writing the space it requires to breathe.
Structure
Of course a blog post does have its own duties to fulfill. For example, it must be interesting and informative. When you begin a post, note down the different points you want to cover beforehand and plan a structure which allows you to retain your personality and conversational tone without resorting to a banal listing of the facts.
Planning in this way will give your work structure and life and will allow you to tailor your article towards a specific outcome. It also keeps the blog sharp and concise and allows you to avoid losing your way as can happen when we become absorbed in our writing.
You will want to include your key phrases in your blog, but do not over do it with these. The primary thing to maintain is your blog's quality; as long as it is engaging, informative and fun to read you will retain a good core audience. If your blog posts have awkward key phrases shoehorned in all over the place, are difficult to read or are nonsensical, it doesn't matter how good your SEO tactics are, you are going to lose any new audience members you bring in for the simple reason that your page just isn't up to scratch.
Finally, always remember to enjoy your blogging. This is paramount and will shine through in your writing.
What helps you find your voice, the voice that connects with your audience?
Author's Bio:
Rob Pell is a technology enthusiast, all round geek and happy employee of Simplifydigital, the UK broadband, digital TV and home phone experts. Simplifydigital are accredited by Ofcom and provide independent consumer advice on digital services.