by
Franklyn Stephen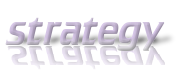 Whether you're planning to build a corporate website, a creative blog or just want to make your presence on the web, hand-coding HTML pages and CSS are becoming obsolete. Nowadays all it takes is to buy a hosting and install a content management system (CMS), add a theme and within minutes you can have a website that looks extremely stylish and displaying the very content that you like to share with the world.
Of course, there are lots of ways in which you may use your website, from displaying a gallery of images to advertising your business, running a technical support page or even an online magazine website. This is why; there are many content management systems available, each with their own strength.
The following are the Top 5 Content Management Systems that are rated by downloads and user experience.
WordPress
Without doubt the most accessible and commonly used is WordPress. The power of WordPress is in its fast installation, huge user, vast array of plugins and enhancement for the platform.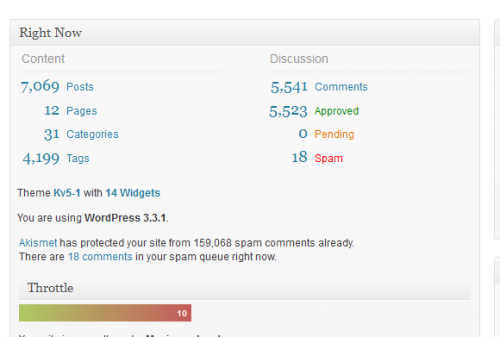 Throw in the extra bonus of a vast template library and easy to edit PHP and CSS file from admin screen, it becomes clear that why WordPress is used for the whole thing from personal blogs to business websites.
For setting up or customize your WordPress blog or Website, check out WordPress Customization service providers.
Joomla
A quick view on Joomla website will make sure that plenty of websites are running on the software and the reason behind is easy to use, customizable and appropriate for pretty much any use.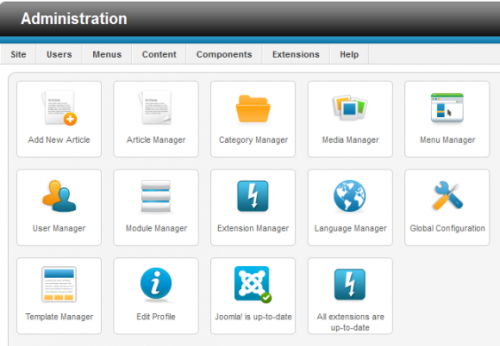 This is why Joomla is frequently used by SME's, big organizations, non-profits and individual organization. Joomla's admin section is user friendly and with the vast collection of features from templates to adding pages and menus; at last you will come to know why Joomla is an accurate choice.
You can download latest version of Joomla and try it now it's free.
Drupal
A famous free open source content management system is Drupal, It is one of the best choices while developing a new website. Like various tools listed here, Drupal can be used for personal blogs or huge websites and like WordPress there are millions of modules that can be added to enlarge functionality.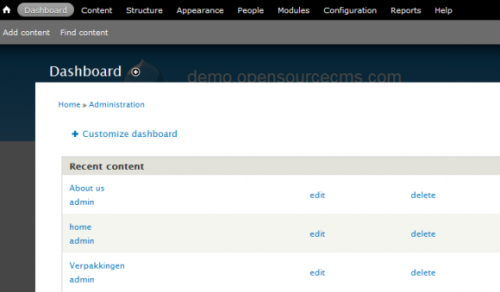 By Clicking on the image, it will redirect you to the home page where you will be able to take a look at the showcase of websites made with Drupal. It is significance noting that questions from the user group of people about apparent failings in latest versions are yet to be entirely addressed by developers; but Drupal remains as well-liked solution.
Concrete5
Plan to make it feasible for anybody to build and manage a website without investing a lot of time and cost then you need to go with Concrete5.It has been appears to be doing excellent job.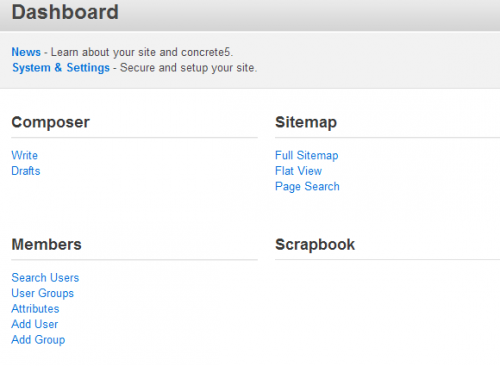 This content management system is eventual time saving solution to designers, developers and website owners alike, which almost certainly accounts for its reputation. User-friendly, with a well-built focus on the end user, web designer and developer, Finally Concrete5 is definitely worth a look.
You can find more details by visiting Concrete5 website. Check with experts to customize your Concrete5.
CMS Made Simple
CMS Made Simple has an attractive smart name. Its initials are represents CMS, which makes it recursive. CMS Made Simple was launched in 2009. Though, it is already downloaded by millions of people and become popular for many reasons.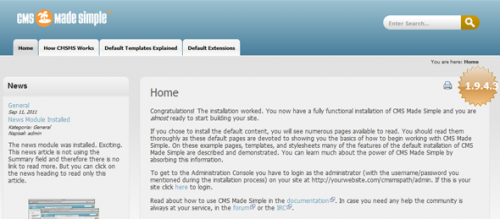 CMS Made Simple aims to offer its users to easy to develop and customize a website without any technical knowledge. If you don't be set to hack around with the essential code that powers your website, CMS Made Simple is best solution for you.
Conclusion
If you're wondering to choose best CMS platform for your website or blog, then your best bet is to hit each of the links above and download the software and install it. There are different things you should consider while choosing a CMS and these are all knowledgeable only through your own potential, your objective and the purpose of the website or a blog. Just choosing one among them and using it without being aware of that particular CMS how you will use it, these things makes waste a lot of time for us. Be sure while choosing your best fit content management system. If you're still wondering about the exact solution for your website always check with CMS customization experts.
Author's Bio:
Franklyn Stephen Issac.J is a webmaster having substantial four years of experience in analytics, Search engine optimization, social media marketing, SEM and PPC. His company Actmedia.net customizes Content Management Systems and shares his great passion for analytics and ecommerce solutions. More than 50 keywords ranked prove his strong insight knowledge on keyword research and analysis.