They're Letting Me Do This!
You might recall a post I wrote called Mission: When My Mom Died and Who Saved My Life. Since then, I've been a fan and an advocate of Safe Cig. I've joined their team and have my own Safe Cig battery charger in the USB of my computer. I'm proud to be working with them.
Today, I'm teaming up with the folks at The Safe Cig to move the mission to see a tobacco-less world. And I get to offer anyone over 18 in the US a chance to win: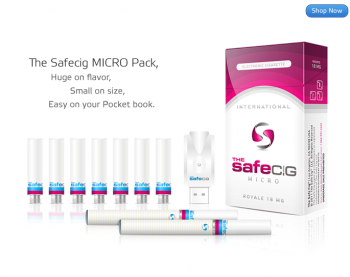 a The Safe Cig micro kit [in the most popular flavor] which includes
7 refills,
2 batteries,
and a charger

three more refill kits –
the 2nd most popular flavor
the third most popular flavor
my favorite flavor – Columbian – go figure.
AND a brand- new, full color, 7″ multi-touch display Kindle Fire which includes
Movies, apps, games, music, reading and more, plus Amazon's revolutionary,
cloud-accelerated web browser
_________________________________________________________________
Here's what you do to enter and get a chance to win!
Post your entry by midnight Pacitic time on January 25, 2012

1. Choose a who, a what, or a where that refuels you, that fires up your life.
2. Take, make, or find a free image to represent . Write a caption starting with words "Dear Safe Cig, My life is fired up by … " no longer than 50 words.
3. Post it on http://www.facebook.com/thesafecig/
Share it on your wall too.
SEE: the sample entry picture and caption that follows.
SAMPLE ENTRY

Dear Safe Cig My life is fired up by the color and music in the people, places, and things that inspire me.
ENTER a new image of something you love EVERY DAY if you like.
_________________________________________________________________
Here's how we'll pick …
A board of judges comprised of me will view and read every Facebook post as they come in.
I'll look for those that inspire, ignite, and fire up my love of life.
Then I'll worry and fret for hours on end.
Until … a random choice will decide it in the end.
The winner will be announced on The Safe Cig Facebook page by noon Pacific Time on January 27, 2012
What a great way to start off the New Year again.
Do this for yourself or for someone you love … for life.
Any Questions??
Be irresistible.
Liz