Brand New Today
Social business has left the world of broadcasting to enter the world of making customers into heroes and celebrities. Every chance we get to bring them together and allow them to shine, shines well on our business too.
Our customers are the fuel that lead our businesses to thrive. Why not give them some traction and support by letting the world know what they mean to our success?
One easy way to do that is choosing great tools from those the social web supplies.
As you might remember from two days ago, I started to make a Cooliris wall from some photos of my SOBCon09 heroes …
A typical use case to share rich media involves selecting content from Flickr. So I'm making a Flickr Set from SOBCon09. I've been playing with it to see how I might include some SOBCon09 heroes in my blog …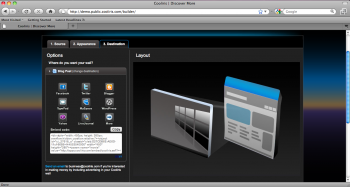 Unfortunately I got stuck in the middle … with a static screenshot.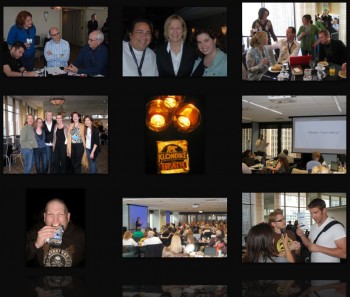 I couldn't find a way to fully integrate it yet.
Good Customer Service Still Happens
A few hours after I blogged about it, Matt from Cooliris called offering to help. We decided that it might be easier if he sent me directions that I could share with you.
To embed your cooliris wall in your blog post … start your journey at cooliris.com/express/builder and follow the instructions below.
Copy and paste the URL of your Flickr photostream (based on your blog post I think this is http://www.flickr.com/photos/14089532@N08/). You should see your Flickr albums and many photos in the wall.
To only display one album, click the "Filter by" drop down and select "A single set (album)"
Go to the appearance tab and customize your wall!
Go to the destination tab. Since you're on a custom WordPress installation – copy and paste the embed code that shows up beneath the share options.
I did that and here's the result!!
Thank you, Matt and cooliris! I appreciate your patience, your help, and your service!
You've converted my photos and converted me into a fan!!
–ME "Liz" Strauss
Work with Liz on your business!!
I'm a proud affiliate of