by Brian Hackerson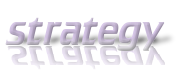 When the Boss Is Away
We all know the old saying, "when the cat is away, the mice will play!" In recent weeks I have been pondering this idea, as my own boss has been gone for an extended period of time. As I did that, I found myself asking the question, "am I missing a big opportunity?"
In my experience, the presence of the boss creates a level of overhead on a day-to-day basis. He/she may schedule meetings, have "drive-by" conversations, send emails, delegate items that come up. When that energy source is temporarily out of the picture, much of that overhead is subsequently temporarily relieved. So, I ask again, is there a golden opportunity available to leaders when their bosses step away for vacation?
I say, absolutely, yes!
The Leadership Opportunity
In my situation, my boss' absence allowed me to create a very detailed execution plan for my #1 key strategy for the year (the strategy, by the way, had just been authored a few weeks prior). The extra (overhead) time I picked up allowed me to free my mind from clutter and see the plan clearly, and begin executing it. By the time he gets back, I will have been well on my way to delivering on the strategy, and the momentum will be hard to stop. The advantage here is that the energy and direction was directed my me, not the boss' day-to-day agenda.
My advice: when the boss is away, do something important that moves the rock. Moving the rock implies activities intended to impact the bigger picture for the good, as opposed to checking off items on the everlasting to-do list. Strategic plans, personal goals, developmental planning and idea generation and examples of activities with that broader type of implication.
Remember, the opportunities only come around a few times a year, so leaders should take advantage of this down time. I think your boss will be delighted if you do.
How do move things forward when the boss is away.
Author's Bio:
Brian Hackerson is a software engineering manager in the Corporate Research Laboratory at 3M Company in St. Paul, MN. He is responsible for driving development of new and innovative products and systems for the company. He writes about his experiences and observations at thebigplaysblog.com. You can find him on Twitter at @bhackerson.