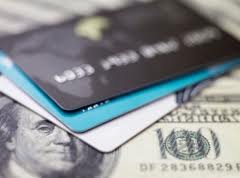 While the stock market seems to have settled down, many individuals can't help but question whether it is best to invest while there are some good stocks available or should they pay off debts, especially credit cards?
Even though there is no set answer, individuals need to realistically look at their own situation to see which financial decision is more prudent for their case.
Issues to Confront
In the event you are weighing which road to travel, you need to determine the larger number, the return on investment or the interest you are currently paying for your credit cards. For those people who are paying greater interest than they could earn, they are advised to pay down their debt first.
When it comes to paying down debts, some financial experts will advise you to place your debts in order, from those charging the largest interest rates to ones charging the least.
On the flip side, others will advise placing them from smallest to biggest, paying off the smallest one first and making at least minimum payments on the others. Some view this as not only getting a debt paid off, but giving a consumer something to feel good about when the debt is removed.
Know the Tax Implications
With tax season here for the next few months, another factor for individuals to consider is what tax implications will befall them.
Individuals should look at whether the interest on their investment is taxable, along with if the interest on their debt is tax-deductible. When investing in items like traditional IRAs and 401 (k) plans, you can decrease your taxable income, so those investments can assist you.
Individuals should also take into consideration that investing is best done when finding returns that significantly top the interest on their debts.
Over time, individuals will be able to pay off high-interest obligations, while likely tracking down save investments that offer a better return on their money as opposed to paying more on their lower-rate debts.
Preparing for the Future
Finally, while credit card and other debts are something you can't run and hide from, remember that your future financial picture is even more important today, given the questions about the strength of Social Security when you retire down the road.
If you're able to eliminate high-interest consumer debt, start saving as much as possible. The best place to kick things off is a 401(k). The next best choice is an IRA.
Along with placing money in a retirement account, you will need to have a "rainy day" fund that's readily available in an emergency so you do not rely on credit cards.
You should put aside enough funds to hold you over for three months if your paycheck suddenly ceased. If you have less-than-steady income, think about putting aside six months of income, potentially through a high-yield savings account or money market fund monthly basis until reaching a desired amount.
As noted earlier, each situation will warrant its own analysis, but paying down debts and investing in your future are both win-win scenarios.
Do the Math
If you're still not sure about the best avenue to take regarding your financial situation, consider this example:
Let's say you're behind $15,000 on a credit card and your savings account contains some $15,000. Throw in a credit card interest rate that is at 10 percent and the bank is compensating you less than 2 percent on your account.
While your first inclination is to pay off the credit card and move that debt behind you, make sure there are no investment opportunities that could arise. Yes, investing in pretty much any product or brand is a risk, but the rewards can be great.
Should you come across an investment option or find some stocks or bonds that are providing good returns, you may think twice about putting all that money towards the debt, rather doing some investing. Perhaps you should do both?
As someone who has had to deal with debt due to a divorce and job layoff, I can tell you from firsthand experience that paying down a debt is a great feeling, even if it takes some time to do it.
In the event you're still having questions as to which road to take (debt or investments), consider a few questions:
What if the proposed investment does well after you've paid off your debt?
What happens if you postpone paying down the debt and put the money towards the investment and the investment tanks? Where does that leave your psyche?
What if you put half the money towards your debt and half towards your investment? Can you live with not fully paying down the debt and continuing to carry a balance?
As you can see, there are a number of roads to travel when deciding on paying down debt or investing those dollars.
Whichever road you head down, map out your plans ahead of time so you don't get lost.
Dave Thomas, who covers topics such as starting a small business, writes extensively for Business.com, an online resource destination for businesses of all sizes to research, find, and compare the products and services they need to run their businesses.