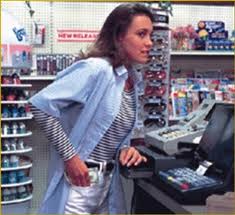 For the small business owner that has to deal on a daily basis with making a profit, keeping up with the latest in products and/or services in their industry and taking care of his or her customers, worrying about security should be the last thing on their mind.
That being said, many small business owners do just that, wondering if their business is susceptible to a number of forms of theft.
From a physical break in to stolen data, business owners are finding more and more that security needs to be one of if not their top priority. But can internal threats be just as dangerous if not more than external ones, especially given today's troubled economy?
Just as you would want the best home security system to protect your family and possessions, having a security system in place on the job is critical too.
So, for the small business owner who is not sure where to start, what should they look for in order to protect all they have worked hard for over time?
The first order of business should be to complete a Threat and Risk Assessment (TARA), allowing you to decide the best security route to travel. Take the time to look at your company's assets and decide what their value loss impact is. Next, look to see what possible threats are facing your business, be they from the outside or possibly within. Lastly, put in place the needed procedures to make your business as secure as possible.
If you are wondering just who may be a threat to your small business, consider the following:
* Outside threats – The most common threat comes from the outside. Many thieves will scope out a small business first before striking, so look for any unusual activity with people who come to your place of work. Are they there for actual business, or are they there asking questions and trying to get a feel for your operation? If you have customers coming into your business on a regular basis, it makes sense to have security in place such as cameras and detectors at entrance and exit points to curtail shoplifting. Proper office security should also be a priority to protect your employees while they come and go, meaning the proper lighting and locks for the building space you own or rent.;
* Inside threats – Especially given today's challenging economy, it is not unheard of to find small business owners finding criminals right under their noses. Whether it is someone stealing funds or property from the company, in-house theft can cause major financial repercussions for the small business owner. In some cases, the theft/s may go unnoticed for some period of time, meaning the company's financial stability can be greatly impacted by the time the crimes are discovered. Make sure employees with access to company funds, computers and other items are properly screened before hiring. Consider using tools such as performance review software from Halogen" to track employee performance and ensure that no suspicious behavior arises. Only give out office keys to those who truly need them to enter and leave the building;
* Threats from competitors – You may think your business is immune from threats from the competition, but guess again. Whether it is spreading untrue rumors about your company or actually doing something physically to tarnish your business like stealing your property, you can be financially impacted from actions by your rivals. Let's say you run a weekly newspaper and you fill the local vending machines with your product each Friday. After filling up the machines, readers call to report they can't find your newspaper in the machines. It may not be a case of the product was so desirable, but rather your competition had someone go around and empty the machines minutes after you filled them. As a result, readers can't get the news they want, the coupons you supplied in the publication, while advertisers are upset people are not seeing their ads. The trickle down effect can harm you before you know it;
* Cyber threats – As more and more business finds it way onto computers, is your small business properly protected? According to a 2011 survey from Symantec and the National Cyber Security Alliance, 85 percent of small business owners thought their company was safe from hackers, viruses or a cyber-security attack. That being said, a whopping 77 percent did not have a formal Internet security policy for their workers, while 49 percent failed to have an informal policy together. Data theft can be a major problem for the small business owner who does not have the proper firewalls in place. Not only can company information be compromised, but customer data can be stolen. When the latter happens, customers are not only upset, but are more apt to take their business elsewhere. Make sure that not only are you protecting in-house business information, but also have security in place when it comes to online customer transactions and more.
Given you would not leave your home susceptible to theft, can you say the same for your small business?
Photo credit: Stealbreaker.com

About the author: With 23 years of experience as a writer, Dave Thomas covers a wide array of items from starting a small business to hiring the right employees.