Joshua Bell, A Stradivarius, and A Subway Station
The Chameleon Effect is only one way we misperceive things.
Consider the violinist in the subway.
Joshua Bell plays his violin to soldout crowds in the most elite concert halls. On an assignment for the Washington Post, Bell tried a new venue — subway station in Washington D.C. Dressed in jeans and a ball camp, Bell took out his $5 million Stradivarius and gave a concert to commuters one early winter morning during rush hour. He filled the station with music for 43 minutes.
Of the almost 1100 commuters who passed him, hardly anyone stopped to listen. Only one commuter recognize him — she stared in disbelief. Most commuters kept on walking. No one seemed to care that one of the finest violinists was offering a free concert.
People had "diagnosed" the situation as unworthy of their time. Everything around and associated with Bell's performance in the subway was perceived as having little value. Though he didn't sound of no value, the way he was dressed and the subway station environment said, "This is street music." The commuters dismissed the concert, and the man who played it.
I can't help but wonder whether how many would have believed someone who told said that this subway performer was playing a $5 million Stradivarius.
Book Covers, Content, and Your Jeans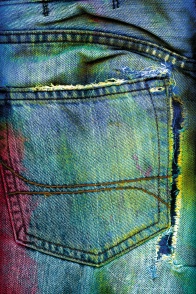 You don't need to be a psychologist to know that had Joshua Bell, wearing a tux, been on a stage in a fine concert hall, he'd have received a different response — even from that same audience.
I suspect we've all been misjudged in a similar way. What's your "Joshua Bell" story? What did it teach you about business? My story isn't that different, but there's no violin.
Books are judged by their covers. That's what covers are for — covers are meant to communicate the value inside. In Joshua Bell's case above, the Washington Post was proving how powerful a "cover" is. A "cover" gets our attention so that we invest in the content.
You might say that folks are missing out when they overlook your great qualities or your great content because they can't see past your jeans or your product design. . . . you might be right.
On the other hand . . . Presentation is an acknowlegement of your audience. It's the quickest way to communicate that you know who they are and what they value. Audiences see the content more quickly if it's packaged in a way they understand.
Are your jeans in your marketing plan? Should they be?
–ME "Liz" Strauss
Image: sxc.hu
Work with Liz!!
Buy the ebook and find out the secret.
Related:
The Chameleon Effect: Can Others' Perceptions Hurt Your Success?