What Works for the Buyer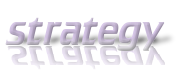 Keeping an online shop is taking your business to a completely new level. Until you had your online store, your clients were walking up to you to buy your products or services. But now, with an online facility, you are offering them a totally different experience. You are stepping forward and taking the river to the thirsty child! It's important that the quality be worth it.
There are two things that come into play here:
Your existing clients buy online.
New people come across your site and buy.
In both cases, the user experience has to be great.
Once again, there are two important factors here:
You – the seller
Your shopping cart – for the buyer
Both the factors need to appeal to your buyer. So, your website needs to look and feel authentic – in a way, that your buyer doesn't feel he's going to be rugged! And your shopping cart has to be user friendly, comfortable and convenient – to make the buying experience a pleasure!
Here's how you make it happen by selecting the right shopping cart for your online business:
1. The Look
Your shopping cart should match your website layout, ideally. It should look like your cart, for your buyer! And it should be easy to use. Don't have complicated tabs; settings features that make the buyer suspect your intensions!
2. The Display
It is important for the cart ot display all the information relevant and important to the user. Along with the products selected, the cart should show the exact price clearly. If you are offering discounts, they should be visible to encourage your user to buy.
3. The Compatibility
Server issues are the last thing you want on your online store. The user can not afford a transaction error or a compatibility problem. If you are launching on the virtual space, you need to take care of technical issues. There's no cashier sitting on the web page giving out the change! Your server and your cart, hence, need to roll together.
4. The Payment
The above discussion brings us to payment and processing questions. The payment processor on your shop online – cart should support credit and debit card transactions. Checking whether the gateways are working right for you is almost mandatory.
5. The Support
There's always going to be something that goes wrong! God forbid, but some unforeseen circumstances can lead to problems or concerns. How are you equipped to deal with it? This is an important question that should be answered before you plunge into the virtual shopping scenario. Plus, in case there is a problem, how soon can you resolve it? Support is, hence, something that influences the strength on your online store.
There are various open source shopping cart downloads available for you to select from and install on your website. One of the key features to note here is that the premade software you are planning to use should be easy to edit or should have a template format to suit your requirements. The look and feel should go with the perception that your website creates. So, take time out to evaluate the shopping carts and find the one that suits you the best. After all, turning your e-commerce business into a profitable one could be a matter of only a few 'right' choices – for you and for your buyer.
—-
Author's Bio: Divya Rawat writes about e-commerce and Website Development at SEO Company inetzeal.com. Divya also writes ezinearticles and other resources.
Thank you, Divya!
–ME "Liz" Strauss
Work with Liz on your business!!