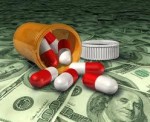 With just about everything going up in price these days, it should not come as a surprise that health care rates for both employers and workers have been on a steep upward trend in recent years.
According to a Kaiser Family Foundation/Health Research & Educational Trust 2011 Employer Health Benefits Survey released this fall, employers are putting more money toward their employees' healthcare premiums than at any other time.
The survey, which interviewed close to 3.200 public and private firms with a minimum of two employees, notes that prices grew 9 percent over the past year. The premiums for family health care coverage have increased to an average of $15,073, with business owners covering more than $10,000 of the cost.
Some highlights from the survey:
Six-in-10 companies made health benefits available to their employees in 2011, a sharp contrast from the nearly seven-in-10 who did so just a year earlier;

Employees pay $4,129 toward the premium, while employers cover the remaining $10,944;
Single policy health coverage costs also grew some 8 percent, coming in at $5.429 yearly. As a result of this coverage, employees pay $921 toward the plan;
Overall, PPOs are much more common plan types, enrolling 55 percent of those covered;
Seventeen percent of those covered workers are enrolled in an HMO, while 10 percent have a POS plan, and 1 percent utilize a conventional plan;
The majority of covered workers have to deal with added expenses when using health care services. A large number of workers with PPOs (81 percent) and POS set ups (69 percent) deal with a general annual deductible for single coverage that must be taken care of prior to all or the majority of services being reimbursed through the plan;
In all, 31% of covered workers have a policy with a deductible of at least $1,000 for single coverage, a major increase from the 22 percent such reported in 2009;
Most employees also are required to pay some of the expense of doctor office visits. Approximately 75 percent of covered workers' pay a co-payment toward office visits for a primary care doctor or a specialist physician, along with any general annual deductible a plan may have.
According to a spokesperson for Kaiser, "This year's nine percent increase in premiums is especially painful for workers and employers struggling through a weak recovery."
Meantime, according to a report from Aon Hewitt, employees nationwide who have healthcare coverage can figure on seeing a cost hike of seven percent in the coming year.
So, how can both small businesses and employees lessen the chances of needing some of this healthcare in the first place? Among the things to consider are:
Stay healthy and active– More and more companies are instituting comprehensive wellness programs that involve disease management, offering cancer screenings, flu shots and smoking-cessation sessions. Some businesses also offer discounts or even free admission to local fitness centers in order for employees to stay in a good shape;
Give them what they want – While some plans have requirements as to what coverage and at what cost it is available, sit down with your human resources individual or team and see what your employees are most interested in. By doing so, you can potentially eliminate some of the more costly options if they are not being used;
Look into health savings accounts – More businesses are giving a second look to HAS's. The accounts are tax-exempt, used to cover a number of medical costs;
Get a number of quotes – Small business employers are advised to shop around and obtain a variety of quotes. Also, don't settle on the first quote even if it sounds really good. By shopping around, you have the opportunity to get a good health care insurance product at a reasonable price.
As 2012 comes to light in a little over a month, make sure both you and your employees have a health care plan in place that is both affordable and provides solid coverage.
Photo credit: businessnewsdaily.com
Dave Thomas, who covers among other subjects' workers compensation, writes extensively for Business.com, an online resource destination for businesses of all sizes to research, find, and compare the products and services they need to run their businesses.