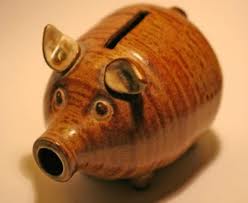 With the national unemployment rate still hovering around 8 percent, many individuals have found themselves on the outside looking in when it comes to wanting to start their own businesses.
Whether they are looking to get out of the daily corporate world or have been laid off and are thinking of trying a new means by which to make money, the idea of starting one's own business comes with many challenges. The most daunting challenge is oftentimes coming up with the money to set out on for what many is the dream of a lifetime.
As someone that has fallen victim to the layoff bug twice in seven years, the dream of owning my own marketing business has always been biting at me. Do I have the time and patience to go out on my own in the business world? Do I have the necessary financial resources or am I better off looking for a regular job with a steady paycheck? Lastly, can I make a go of it when there are so many other people doing exactly what I want to do and be my own boss?
I've had to come to terms with those questions recently in light of a company layoff, so now seemed as good a time as ever to consider these things.
While I have a very supportive set of parents, along with some true friends that are there when I need them, I would never once think of asking for financial assistance to start my own business from any of them. My feeling has always been that I would and could do this on my own should I choose to go that route.
Given that I am likely touching on some thoughts that others have had, I would recommend considering the following should you be thinking about reaching out to others for financial assistance in hopes of starting your own small business:
* Get it in writing – If you do come to an agreement with parents, other family members or friends to assist you in getting a small business off the ground, by all means get it in writing. Too many people work out deals where nothing is in writing, then all hell breaks loose when it comes time to start paying the loans back. Whether it is a parent or your best friend, produce a legal document that shows exactly how much will be loaned, when the money is expected to be paid back, and what the terms are regarding any missed payments;
* Are there alternative sources? – While it is easy to turn to family and friends for funds in hopes of opening a small business, are there other sources for the funds? Although the economy is still struggling along, a good credit record and a good mission plan can get you in the door for a bank loan, etc. While bank loans can be scary because of penalties, interest etc. that can accrue, at least you avoid the potential for a family blow out should you fall behind on payments;
* Will this put family or friends in a bad financial spot? – One reason I have always been hesitant to ask family and/or friends for loans for such a business venture is because I know they have bills just as I do. Knowing this,I find it hard to simply reach out for a loan, feeling like I am taking away needed funds from them when emergencies can crop  up at anytime;
* I can do this on my own – We all have streaks of stubbornness in us, myself especially at times. The last thing I'd want to do is ask someone close to me for a business loan when I know that many people  out there, including family and friends, are having just as tough a time as myself  meeting daily financial needs. One of the great things about doing it on your  own, even if that means a number of struggles along the way, is recognizing  that all your sweat and tears were worth it over time. I'm still weighing my business options now some three weeks after a company layoff.
While I have drafted a business site and begun marketing myself to potential clients, I am not at the point yet where I am in need of financial assistance to get things off and running.
When that time comes, you can bet that going to family and friends will be a last option for me. Not because they would not help me, but because I'm one stubborn person at times.
Then again, being a little stubborn never hurt the best of business owners.
Photo credit: theatlantic.com
Dave Thomas has more than 20 years' experience as a writer, covering marketing, SEO, press releases, social media and more. Contact Dave at: http://beemoresocial.wordpress.com/