True Story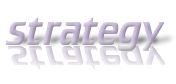 This is a true story related to me by the guy in the story. He told it to me in 2007 and I've been retelling it ever since. I've changed the names for his privacy, because well, this is my version of the story. Let's call him Rick and her Julia.
Rick was driving Julia to client meeting about an hour from their office. They were talking of dreams, missions, strategies, and life goals. Highways and passing scenery provide a perfect backdrop for considering such things. The topic had gotten on to doing what a person is meant to do … the "follow your passion" thing. And Rick, the one who had found his path, was doing his best to avoid that over-used shallow description of what he felt he was doing.

But Julia was passionate about finding out how to find her passion.
And so she kept asking, "What if you don't know what your passion is?"

"I hate that question," Rick said.

"But you know the answer, don't you?"

Rick started singing along with the radio.

"Listen to me!" Julia said. "I need to know. What if you don't know what your passion is?"

"I'm not going to answer you," Rick said.

"Why not?"

"Because you'll get mad."

"No I won't."

"Yes, you will."

"No, I won't. I promise. Just tell me. What if you don't know what your passion is?"

"I'm telling you … you're gonna get mad."

"I'm gonna get mad if you don't answer me," Julia said deliberately. "What if you don't know what your passion is?"

"You do."

"WHAT?!!"

"You know what your passion is — maybe you won't admit it or you're lying to yourself — but in your cells you know."

"I think I hate you."

"See, I told you you'd get mad."
What Rick was saying is that our "passion" is the purpose written in our cells.
That thing that people keep telling us to follow is what we were built to do and what we naturally do well. Part of the problem in identifying it is that because
it's so natural that we have trouble recognizing that it's a value.
it's something that comes so easily to us that we think that everyone can do it too.
Sometimes it's easier to find and define if we kill the word passion and just look for
the helpful thing that we can't quit doing.
the problem that seem to be solving for person after person because "it's what we do."
the subject that we get blissfully lost in exploring and innovating on.
the activity that ties to the people we most enjoy
the one thing we do that we would miss most if had to give it up.
what we're doing when lose track of time and all self-consciousness
Look for your passion in the thing you do that makes you feel like the best version of yourself.
Be irresistible.
–ME "Liz" Strauss
Work with Liz on your business!!