The LANGUAGE of SOCIAL MEDIA
Words have a deep effect on
how we interpret and interact with the world.
The words we use and how we define them
reveal our interests, concerns, and values.
This series explores the words of social media.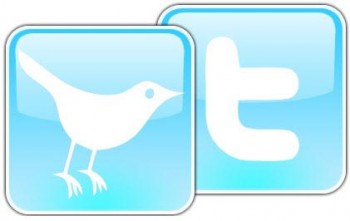 friends
We meet people in all facets of our lives online and offline. We meet our online friends offline at gatherings, conferences and meetups. We invite people we know offline to connect with us at sites where we spend our time online as well.
People online and offline make up our communities and the networks that provide our learning and our support. We call these people our colleagues, our coworkers, our families, our acquaintances, our pals, buddies, BFFs and our friends. But occasionally some one in that community of people we reach out to bring closer a smaller group stands out because we begin to know they're in for the longer haul.
We call those people friends for life. They are the people for whom we would drop everything and fly around the world to help solve their problem. They are the ones for whom we're always ready to answer the 2 a.m. call.
Recently on Twitter, I asked this question … 33 people answered.
How do you know a lifelong friend when you meet one?
Lifelong friendship is a bond of trust and loyalty. We communicate with our lifelong friends without the filters that make us stop to consider what they might be thinking about us. I am proud to follow all 33 of these folks on Twitter. @LizStrauss
I've made a TweepML list of 33 Twitterers Who Recognize a LifeLong Friend in case you want to follow them too.
How do you recognize a lifelong friend?
SEE ALSO:
What Is Social Media?
What Is Social Networking?
Got more to add? C'mon let's talk.
–ME "Liz" Strauss
Work with Liz!!