I woke up today a morning filled with a brilliant sun shining over the lake. Wish I could say it's this one …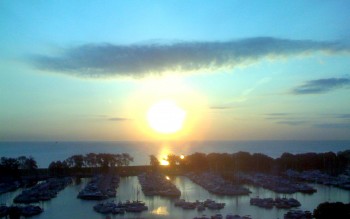 Today is even sunnier and more inviting, but I can't show you the photo I took because … um … I've lost the cord to connect my camera to upload the photos I take.
I'm the sort who has to watch — literally keep my eyes on — where I put things and always put things in their assigned place. It's a discipline I've learned to keep me from getting in my own way. Otherwise I set things down without paying attention and can't find them when I need them.
We all have personal tendencies that don't work in our favor. We can let them define us, figuring the world will adapt what we can't change
… or we can find our own "work arounds" that work for us.
I've renewed my commitment that I need to keep things in their place … always. Whether I find it or buy a new one, I'll never let a missing cord get in my way again.
What do you do that gets in your way? How do you work around that?