A Partnered Post by Heather Rast and Liz Strauss
Knowing What We Don't Know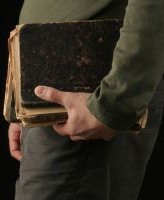 He was a young man, Stephen, straight from MBA school. In every meeting he'd apply what he'd learned from this book or from that professor. He'd forget that his audience was 7 or 8 people who'd each been in business since before he knew what business was.
He could analyze, organize, spreadsheet, posit, and problem solve, but mostly we thought of him as "school smart and business naive." Oh yeah, he knew plenty that we didn't. Only, some days he didn't know what he didn't know … and he forgot that we knew things too.
I Called Him My Irritating Little Brother
I liked him, even when he had his head stick in invisible books. On Fridays he'd "dress down" to business casual, even though the rest of us wore jeans all week — and he'd get all self-conscious when he did. That's when I thought of him my Irritating Little Brother. The affection helped on occasions like this one.
In one meeting, Stephen proposed a fairly classic plan of action. I gently tried to point out a possible hole in his approach to our situation.
"That's inconsequential," he said, brushing my thoughts aside with a musical word.
I smiled and replied, "Thank you!" with overdone joy and enthusiasm.
He stopped, looked at me, and replied, "What?"
Bigger smile. "Inconsequential. I haven't had that word tossed my way for the longest time."
He was stunned. Then he smiled back and listened. He made had room for experience that didn't come from school.
Breaking Out of the Repeating Conversation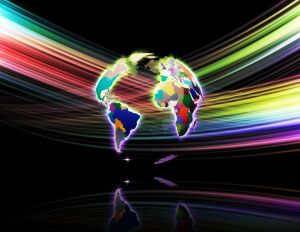 Stephen wasn't necessarily arrogant or even intentionally narrow-minded. But he hadn't considered an approach other than his own — which is to say, a linear, traditional approach. And he hadn't considered his audience — people with real-world, complex business problems that might not be solved with an academically choreographed, sequenced formula.
What Stephen needed was to channel his learnings and solicit tested techniques and ideas from his colleagues. Together, they could discuss, debate, and collaborate solutions, all the while learning valuable lessons from one another.
Stephen would better understand that learning and solutions needn't be centered around heavily vetted models and dogma. And that people need to be engaged if you hope to be able to lead and guide them. The audience could learn practical ideas from one another, while gaining an appreciation for how traditional texts could be applied to real situations.
In the world of the digital gap, there's two sides to this argument.
Some folks are Business Smart, but don't value the Virtual Conversation.
Some folks are so Social Media Smart that we've lost our Concrete footing.
It's easy to get stuck repeating what we already know.
Hopefully the folks who listen say, "Thank you" and share what they know anyway.
Got some words of wisdom for breaking out of a repeating conversation?
Heather Rast writes at Insights&Ingenuity about the delicate balance between achievement and growth.
and me well, you already know.
–ME "Liz" Strauss
Work with Liz!!