By Terez Howard
How to blog series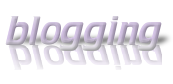 One Blogging Secret That Everyone's Telling You
I have something to tell you. You've heard it before. You know it's beneficial to every blog. The great bloggers write about this regularly and practice what they preach.
Attention-grabbing headlines. There, I said it. Secret's out. or it's been out for years.
4 Headline Types that Grab Attention Immediately
When I worked for the newspaper, my editor told us that our headlines had to tell our readers something. Sounds simple enough, right? It is pretty straightforward.
I wrote the following story back in 2005: "Katrina victims in Chester tell their story of survival." I could have written "Hurricane story." My now five-year-old headline told readers what to expect from my story and why they would want to read it. My second, obviously bland headline example doesn't tell you anything. It sounds like a fictional piece on a hurricane's journey through an area.
Your headline needs a voice. While it doesn't have to be a summary of your entire blog post, it should give your readers a taste of what to expect.
What kinds of headlines should you write? Here are four:
Raise a question
You can specifically ask a question, but your headline does not have to be a question. Rather, readers will ask themselves a question and want to know the answer.
For instance, my headline for today: "One Blogging Secret That Everyone's Telling You." What secret? Why's it a secret if everyone's telling me? Who's telling me? These are the questions my headline raises, and I provide the answers in my blog.
So when you write a headline that raises a question, be sure to provide a satisfactory, thorough answer to your audience.
Include a list
"101 Blogging Topics That Will Keep Readers Coming Back In Hundreds"
Once again, readers know what to expect, that when they click on your post, they will see a numbered list, from 1 to 101. Why do lists make wonderful headlines? Bloggers will tell you how the search engines love numbers and how numbers are memorable to readers. These points are true, but not my focus.
From a blogger's standpoint, lists are easy to write. As a writer, a list organizes my thoughts for me from 1 to whatever. From a reader's standpoint, lists are easy to read. You expect a comprehensive, systematic piece of information.
Make a how to
People love a good how to. I love how-to's. I followed a how to count calories and lose weight story and shed 10 pounds.
Tell your readers exactly what they will be able to do if they follow your how to. A how to headline does not have to be so basic, though. It could be a "How to not…" or a how to do something metaphorically, like "How to pop eyes with your headlines."
Be compelling – Make it urgent
What makes you want to click on a blog post? It piques your interest. With the three aforementioned types of headlines, each and every one should be compelling. It kills me that bloggers spend their time writing a well-researched, thoroughly engaging post and don't give any time to the headline. It's an afterthought.
That doesn't mean you can't write your headline last. That's a fine idea and preferable to many bloggers. I tend to write my headline first and tweak it as I write make it fit the entire post. Do what works for you, just so you give time to your headline.
Your headline is your appetizer. It prepares your audience's appetite to the main course. Does your headline induce hunger? Hey, sounds like a headline!
What do you do to write an attention-grabbing headline?
—
Thanks, Terez!
–ME "Liz" Strauss